Verse Of The Day
COACH FOR SALE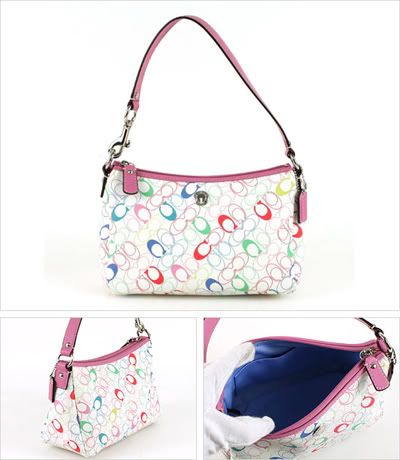 More info
FUN WITH HOUSEWORK
MyBabyBay
Recommended Links
Prayer Wanted For Lisa

Please pray for this mother Lisa (aka SCB). :pray:

Details here: http://mumsgather.blogspot.com/2006/04/fellow-bloggers-unite.html

After reading more about Lisa's progress from a couple of websites like Jomel and Diane. I got to know her last name. Her name is exactly the same as my school mate. Both also has 1 daughter. I found out more from Zara's mama, that she is the same age as me.

I hold off all my work and called my best friend. My best friend told me the incident. Yes, she was my class mate. It is so very sad. I know her from school and she is a very friendly person. I haven't seen her since we left school. My best friend has always updated me with her news and others too.

It is such a small world. Lisa, if you can hear me from your heart. Do wake up for the sake of your daughter, mum, dad and your brother. I will continue to pray for you and your family. :pray:

Latest update, she is out from ICU from this post.

Special Blog for SCB here: http://forscb.blogspot.com/

5 Comments
5 Responses to "Prayer Wanted For Lisa"
egghead said on April 25th, 2006 at 11:48 am

small world heh? all the best to your friend's recovery 🙂

Such a small world.. and it's bad you have to realise she's your classmate when tragedy hits.

gosh, this is a small small world.
I have been follow her update, pray for her, hope she will wake up asap.

michelle said on April 25th, 2006 at 1:25 pm

Egghead: Keep her in your prayers.

Zara's mama: Yeah, it is so very sad. I lost touch with her for a long long time. It's me, not very good at contacting my old friends. 🙁 There was 1 classmate of mine who die of cancer, i also knew it after she pass away. 😥

Maria: Yeah, I pray that she will wake up. After hearing the story from my best friends, it sounds so negative. However the dad is inviting a Japan neurologist to examine her. Let me know if you hear anything. Thanks.

huisia said on April 25th, 2006 at 5:58 pm

Wow, really small world orr…
When we come near to GOD, sure HE will come near to us too.