Verse Of The Day
COACH FOR SALE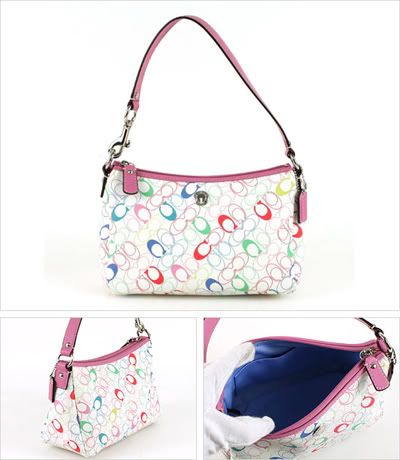 More info
FUN WITH HOUSEWORK
MyBabyBay
Recommended Links
6 Weeks Mission Completed

Project Manager: Me
Team Players: Timothy & Emily

Mission: Stay Alive :giggles:
Completion Date: 21st June 2006.
Issue: Daddy Away on Business Trip for 7 weeks (Extended).

Major Accomplishments:

1. KL Trip During Wesak Week.

a. Experienced AA Flights.

2. First Experience Watching Movie on Big Screen with Tim & Emily
3. Emily's Birthday Celebration
4. Penang Beach Vacation
5. Emily's MCU Examination
6. Drive through hilly, windy and narrow road alone to get to Penang Tropical Fruit Farm. If you know Penang road, it is from Bayan Lepas -> Balik Pulau -> Teluk Bahang, shorter and very beautiful view.

Details:
Now I know being a single mother is so difficult if no help is offered. At least for me, if I don't like it, I can get out of it when daddy returned. I have to say I am proud of myself. My sister was surprised I told her I had to cross the airplane runway with 2 children. 😯 I prayed everyday for God to give me strength. He did protect my children and I, plus he gave us plenty of fun!

Pictures below show what daddy got for the kids and me. :clap: He bought me a watch which I selected from the net, clothes, Legos, nuts, cheries, shoes, lots of clothes and etc…

Now it is daddy's turn with the children. I will be away on vacation! 😆 Actually to start my next mission. :pray:

p/s The children were shy to see papa after 7 weeks. 😯


Watch for me:


Lego:


Shoes:

Food:





Published on June 22, 2006 · Filed under:

Parenting

;

10 Comments
10 Responses to "6 Weeks Mission Completed"
jesslyn said on June 22nd, 2006 at 10:17 am

Congratulations for your mission! The reward not bad wor!
why not posted the cloth pic?

mag2tree said on June 22nd, 2006 at 12:37 pm

Nice watch. You certainly accomplished a lot in that 7 days!

mag2tree said on June 22nd, 2006 at 12:38 pm

Eerr…7 weeks I mean!

Vien said on June 22nd, 2006 at 2:13 pm

Wah! I tabik you. All these time I thought ur DH was with you for the past 7 wks.

michelle said on June 22nd, 2006 at 2:54 pm

Jess: Too many to post mah…:P

Mag2Tree: Time flies too!

Vien: For security reason, I kept it a secret.

Rachel said on June 22nd, 2006 at 3:21 pm

congratulation to you :)… :clap:
So many presents from daddy :dance:

Most of the time me being Mimi alone with 2 kids..

chanelwong said on June 22nd, 2006 at 3:48 pm

Well Done !!!
You got your reward…nice watch….

*fire works* *flying balloon* *pop champagne(change it to sparkling juice if you don't take alcohol)* *clap clap clap* LOL….

Congrate, congrate :D.

err… hah? your turn to go vacation? so syiok?

Tracy said on June 23rd, 2006 at 11:15 am

After 7 weeks of hard work, u had very good 'sau wok' (rewards) mar. Worthwhile, wasn't it? But come to think of it, during the 7 weeks alone with the 2 kids seemed so long but after the 7 weeks, wow! how time flew, just a 'snap of the fingers'.

Being a single mother is really really not easy. I had my experience raising my elder dotter alone for more than 10 years. I fully understand.

Anyway, it's time for u to take time off now.

jazzmint said on June 25th, 2006 at 11:09 am

congrats congrats…finally hubby is back huh…neck must be so long liao waiting for him hehehe.

wow he bought a lot of things eh..I'm sure the kids are thrilled with the toys.