Verse Of The Day
COACH FOR SALE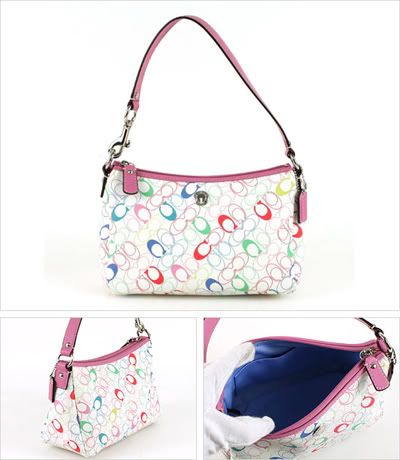 More info
FUN WITH HOUSEWORK
MyBabyBay
Recommended Links
Dating

How old should you allow your child to date? 21? 18? 16? Do you forbid them to date if younger? How do you go about doing that?

One day as I was picking up my children, I have a little chat with the school principal. I was surprised at what she told me. Usually Tim is very quiet in school, hardly mix around with his friends. Lately he improves. He even has a girlfriend. :naughty: He is very close to this gal, chatting with her, going everywhere with her and doing things together. I have no idea who started what or when it started. It is fun for me to hear such story. Love is in the air for a 4 year old. :giggles:

Oh, sometimes I like to tease him and ask him what do you do with Melissa? What a bad mum. :giggles:

Let's hope Emily doesn't start any at this age. :naughty:

10 Comments
10 Responses to "Dating"
Guess she will start earlier than Tim, got example mah! 😆

Vien said on September 13th, 2006 at 12:41 pm

LOL! *laughing at Jess' comment* I can't bear the thoughts of my little girl dating. If that ever happens, you will see my hubby at the front door with a shotgun..hahaha

Tim got GF liau har….

This type of 'date' still ok lar..

Wait till he wants to be alone with the little girl that time, then only you worry. 😛

But nowadays, I think kids really start young.

Wow, puppy love?? Hahaa..:grin:

Jan said on September 14th, 2006 at 11:25 am

Haha…..i suppose all our boys will have their little favourite girl in school…..never think that far yet leh……may have to worry if i can get him in De La Salle primary school anot first….then after that I will start to think about this dating issue…..kekekeke

maria @ twinsmom said on September 14th, 2006 at 2:02 pm

I am worry about this too, sigh…

hehe..this not the first time i hear that :). well at least someting motivates him to go school mah

😀 at least he start it with a girl, no worry 😆
My son also have his favourite gf at his school

michelle said on September 15th, 2006 at 8:49 am

Jess: It will be kind of cute to find out if Emily has any? 😀

Vien: You mean toy shotgun at this stage? 😆

Chanel: Isn't it sweet?

Zara's mama: As huisia puts it, it is called "puppy love".

Hui Sia: It's been a long time since I hear this word.

Jan: Now his fav gal is still you. 😀

Maria: You have double worries, but relax, a long way to go.

Jazz: Me too but first time in the parents' shoe.

Rachel: Yes, you are absolutely right. I hope he keeps it that way.