Verse Of The Day
COACH FOR SALE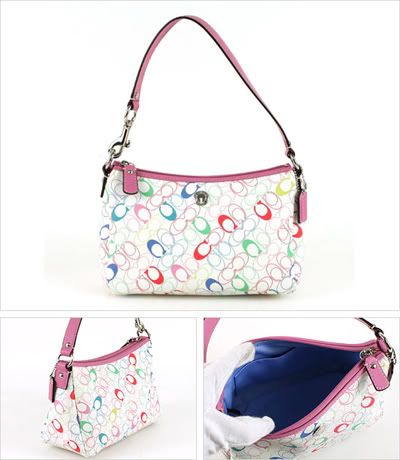 More info
FUN WITH HOUSEWORK
MyBabyBay
Recommended Links
Berjaya Times Square's Children Theme Park & Pan Mee

Adult: RM25 *expensive*
Child: RM15 (above 3)
UOB CC member – 15% discount

We went on train ride, truck ride, merry go round and playground. There were other ship ride, bumper bee, bumper car and bus ride that go up high. For the ship rides, only children allowed, no adult. It was fun for the children. We couldn't stay long as Emily wasn't feeling well. 🙁




More Info here: http://www.timessquarekl.com/themepark.html

Pan Mee

I love a pan mee stall in KL. It is in Chow Kit Lorong Haji Taib 4 Road. That is where I grew up. The flat that I used to stay, now become a Tiong Nam Union (aka Persatuan Penjaja Tiong Nam). It has a lot of "lieu" as in mushroom strips, minced pork and vege. Pan Mee is a self-made flour noodle. It taste better when you add chilli and lime in it. Simply delicious!!!







7 Comments
7 Responses to "Berjaya Times Square's Children Theme Park & Pan Mee"
jesslyn said on October 28th, 2006 at 2:37 pm

THe theme park look so colorful, sure kids like it! But entrance fee is expensive ler.

Pan Mee easy to make too, I prefer soup type too! Use more ikan bilis to make the soup!

eh why ur pics all distorted one??

haha i love the pan mee too.must put in tonnes of chilli baru syiok

michelle said on October 28th, 2006 at 8:55 pm

Jess: Yes, very colorful and it attracts the kids. The pan mee there is very tasty and different from other store. You have to try it. If I am not wrong, pan mee originated from that store.

Jazz: Hehehe…not firefox friendly. Fix it already. I cannot eat that hot, but I did put lots of lime. 😛 Wah now I am craving for it.

huisia said on October 29th, 2006 at 12:06 am

I never been the theme park there, wow, it look very great LOL! 😆
But RM25 very expensive!

MagicTree said on October 29th, 2006 at 3:27 pm

Hey, I've been there like 3 times. The other day, when the boys said they want to go again…I've to begged them to change venues. I am NOT about to go on all those kiddy rides over and over again.!! The PAN Mee stall that you mentioned, is it behind 'Batu Road' or "Hankyu Jaya"? Really good but I probably have not visited that place over 10 years now.

michelle said on October 30th, 2006 at 8:48 am

Hui Sia: If I am not wrong the adult ticket can go to the adult theme park at 5th floor too.

MagicTree: Yes, behind Hankyu Jaya.

Tracy said on October 31st, 2006 at 5:17 pm

*slap head* Berjaya Times Square is so near to the place I work and yet I haven't been to the Theme Park *shame shame* The paid tickets are for the whole day and rides? There is a newly opened Cold Storage too.

My family loves Pan Meen, even my maid. Wait till u see and taste my pan meen. Heeheehee.