Verse Of The Day
COACH FOR SALE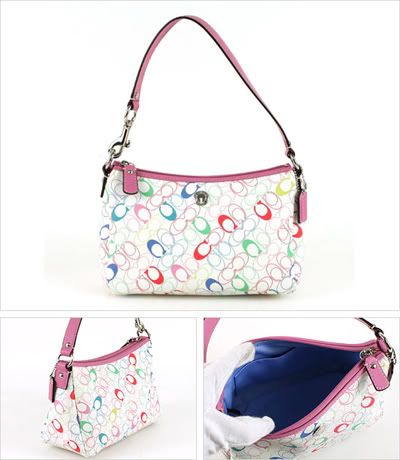 More info
FUN WITH HOUSEWORK
MyBabyBay
Recommended Links
City Of Entertainment: Genting Highlands





You guys are good, yes it is Genting Highlands we had our family vacation. Wow that place has changed so much since I was there 7 years ago. We drove up, it takes 5 hours to drive up from Penang to Genting. We used the Batang Kali road. However it took us 8 hours to come back. I tell you why in the next post.

Theme Park Hotel





We stayed in Theme Park Hotel with a view. We had a family suite with 2 queen size bed, a TV area and a dinning area. I realize there wasn't any air condition in the room. Hey who needs it? This is Genting we are talking about, natural air condition.

We had a good view of the theme park from the room. The bad is we can also hear people screaming from the theme park.

Thanks to my mother, we had it free because she had a lot of points (WP) to exchange for hotel, meals and theme park tickets. I don't think you want to know how she gets those points.

Theme Park:

There are 2 main theme parks in Genting, outdoor and indoor. We preferred the indoor theme parks as most rides are more suitable for my children's age. Family package cost RM246 (Normal) and RM264 (Peak) for 2 days. However we went there on Sunday which was peak, we decided to get the indoor package (RM95) on Sunday and outdoor package on Monday.(RM106).

There wasn't any queue because we went there during weekdays. It was fun for my children as they can ride as many times as they want. Emily love the ride called "Ride De Paris" where there are different vehicles that go round and round, up and down. Vehicles like police car, ambulance, ice-cream truck, tractor and etc. She really got her money's worth. Timothy was too tall for that ride.

Other attractions were Flying Coaster, Genting Sky Venture, SnowWorld, Ripley's Believe It or Not and First World Cineplex. We didn't go to any of those as it was not suitable for Tim & Em. We wanted to go to Snow World but both my children have runny nose so we decided to pass.

Disappointments

Tim was dying to ride the cable car but twice we went there, it was closed without any reasons.

There weren't many rides in the outdoor theme park there were suited for younger children.

Weather was not on our side, it was raining and foggy.

There were a lot of smokers everywhere, indoor and outdoor.

Cantonese Joke From My Aunt

Genting Highland is famous for its casino, the one and only license casino.

Aunt: Here they only serve fruits like watermelon, papaya, honey dew and any melon you can think off. No pineapple. What soup are you drinking?

Me: Winter melon soup. *roll eyes*

Aunt:

Watermelon = Sai Kuah
Honey Dew = Mutt Kuah
Papaya = Muk Kuah
Winter melon = Tung Kuah
Bitter Goard = Fu Kuah

Kuah, kuah, kuah….Kuah in Cantonese means DIE which is not very good if you are gambling. They don't serve any pineapple (Wong Lai). Wong Lai meaning prosperity come. No Wong Lai, all die.

Me: Nah, eat some sang choy (lettuce). :giggles:

Later, I got my aunt some pineapple and she said she strikes 2 mini jackpots. Not sure how true. I don't gamble so eating any kuah doesn't disturb me any bit.

18 Comments
18 Responses to "City Of Entertainment: Genting Highlands"
Didn't notice the "kuah" significance till you mentioned it. But why did you roll your eyes when you said "winter melon"?

Er.. theme park hotel quite nice ler…. But, nowadays the theme park package is so expensive hor… 🙂

JO-N said on September 13th, 2007 at 6:29 pm

Haha…. Never thought of that "kuah" before. How's the snow play? My kids did not try that.

Joanne

michelle said on September 13th, 2007 at 7:07 pm

Giddy Tigers: I was enjoying my delicious soup.

Everdayhealy: Yeap, just go for the indoor park and ride the whole day. Get your money's worth.

JO-N: Both my children were down with runny nose. So we passed, next time.

Tracy said on September 13th, 2007 at 7:17 pm

BINGO! Ur Aunty's so funny. The next time I go into the casino, I'll hide a little 'wong lai' in my bag.

Hei, I was in Genting last Friday leh

soo funny the kuah kuah thingy…

Wah! So expensive wan ah the theme park packages.

haha i guess ur aunt is write on the kua 😛

wah, so enjoyable, i do hope to bring my son there too…theme park hotels quite nice. Normally I will stay in fist world hotels lah, cheap mah…hehe

eh.. the castle is nice … well… raining ?? then must be very cold .

eh.. the castle is nice … well… raining ?? then must be very cold …

haha. must say your sang choy helps her win.
i wanted to bring shern for the cable car ride when we went there durin merdeka, but he didn't want to wake up from his nap. so we drove up straight.

Mamajo said on September 14th, 2007 at 9:56 am

Wow…got these kind of pantang huh? Never realise it at all….

I was an intern there for 3 months…. the machines are all 'pre-mediated' one so only like 2% of the people can get to win… hehheeh My room mate is one of the ppl servicing/managing the machines. Hehehe… now you know… nothing to do with the 'kua'. 😛

the joke really amused me 🙂
genting really changed a lot…how i wish i can go there again 🙂

michelle said on September 14th, 2007 at 5:21 pm

Mumsgather: The price is for 2 adult and 2 children. Still it is pretty steep.

Mamajo: My aunt is very funny. She believe in pantang but she wore black into the casino. Make me wanna laugh.

Angeleyes: I am sure it is not so easy to win with slot machine. The higher chances to win will be roulette table.

Great vacation! We've oso been planning a trip to Genting. I'm sure the kids (esp XY) will love it. How do u like the hotel? Is it far to walk to the indoor theme park?

Hack again?!