Verse Of The Day
COACH FOR SALE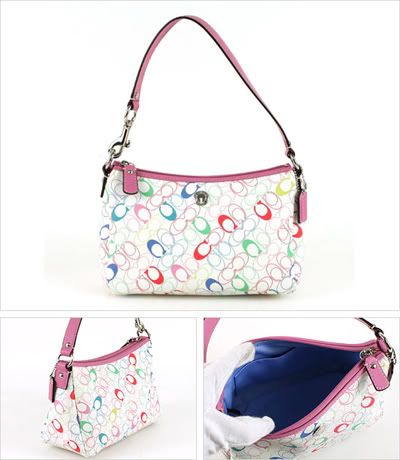 More info
FUN WITH HOUSEWORK
MyBabyBay
Recommended Links
Disney Mickey Magic Show

Yes, Disney is coming here again on Nov 3 & 4. Mickey, Minnie, Goofy and Donald will be coming to PISA Penang to perform their own magic show spectacular. They will be in Bukit Jalil too. It is called Disney Mickey Magic Show.





The program will be:

• Mickey, Minnie, Donald Duck and Goofy
• Cinderella and Fairy Godmother
• The Seven Dwarves and the Wicked Queen
• Beast and Belle
• Jasmine and Magic Carpet Dancers
• Ariel, Ursula and Sebastian

They are giving my company a 25% discount. Let me know if any of you wants to get the tickets. Offers end on 29th Sept.





My family will be there! Tim and Emily were so excited when I told them Mickey is coming to town. By the way, the tickets were sponsored by PPP, if you know what I mean. See ya there!

7 Comments
7 Responses to "Disney Mickey Magic Show"
Mamajo said on September 25th, 2007 at 9:37 am

Jona love Mickey too! If I want to buy the ticket & get 25%, does it mean that the show is only in Penang? How abt Bukit Jalil?

Wow no need go Disney also can see Disney characters, so syok hor!

Have fun!

yvonne said on September 26th, 2007 at 3:36 pm

hi, how can i contact you if i want to buy tickets at the discount rate? thanks

Opps, i was just thinking to go to buy ticket! luckily i blog hop before i go! So, can i tumpang?

hey, mich… your discount ticket is applicable on what kind of seat?? i'm thinking of tumpang as well.

michelle said on September 28th, 2007 at 8:52 am

Everyone: If you want Penang tickets, email me by today. For KL tickets, it is a bit difficult as they have a different ticketing company. By the way, today is the last day for the offer.

ciyakie said on October 28th, 2007 at 9:24 am

anyone know how to get the ticket for show in bukit jalil?