Verse Of The Day
COACH FOR SALE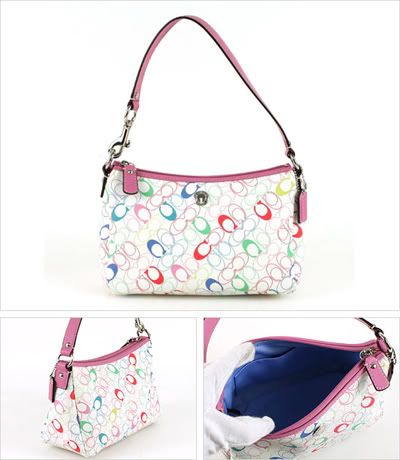 More info
FUN WITH HOUSEWORK
MyBabyBay
Recommended Links
Lantern Expo Turns Sour

Last Sunday, I brought my family to the Lantern Expo in Autocity in the mainland Penang.

One thing I was frustrated was this which I think most of you would misinterpret like me. Here are the admission fees written in their leaflet:

Adult: RM15
Children below 12: RM10

First thought come to your mind?? Do they consider children above 12 as an adult? By the way, when I got there, they told me that children below 3 AND below a marker is free.

1. What does the height got to do with looking at lanterns? If you want to charge a child, do it upfront, no need to use height as an excuse. Are you discriminating tall children??!!

2. I ask them where is the marker, the staff pointed at the railing that was the divider to the queue. No proper marker, just any railing the staff point to and they pointed to the lower bar. I like WHAT? :shoot:

That's it, I will boycott Autocity for any future event!! Most of the lanterns were of Kitty Cat and Dinosaurs.

6 Comments
6 Responses to "Lantern Expo Turns Sour"
Jesslyn said on October 2nd, 2007 at 5:44 pm

This festive once a year, they shouldn't charge visitors…some more charge RM10 for kids, so high! Siao!

michelle said on October 2nd, 2007 at 5:57 pm

Jess: The way I see it is it all about $. The expo runs until end of the year.

i was thinking to bring KW to see the kitty!! But the fees scaryyy

Mamajo said on October 3rd, 2007 at 10:29 am

Even Mines Shopping Mall, if you want to take a tour using their boat, they also charge depend on height, which I really disapprove about it….

They really take the opportunity to cut ppl's throat leh. Anyway, a lot of ppl can save $ liao coz can c the lanterns from ur site. 😉

I read about the fees in the papers that's y we did not go… too ex. We actually went for a similar one in KL last year, though they charged only RM5, we still felt very cheated so my hubby said no more of such events.

Most of the 'lantern' are light normal designer lights and not actual lanterns… get what I mean?