Verse Of The Day
COACH FOR SALE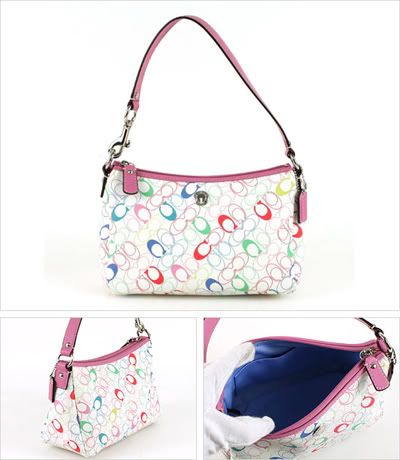 More info
FUN WITH HOUSEWORK
MyBabyBay
Recommended Links
Disney Magic Show

We rushed to PISA for the Disney Magic Show after Tim's concert. When I bought the tickets, Tim's concert schedule was not out. It was really a coincident that both were happened on the same day with 2 hours apart.

The Disney Magic Show was great with Disney characters like Mickey, Minnie, Donald, Goofy, Alice, Belle, Snow White, Cinderella, Jasmine, Ariel, Eric, Gus and Jaq. There were 2 other magicians called Brad and Benny. It is a stage performance with singing, dancing and interaction with the audience. My children just love it. They went home telling me the details of what they seen.

As usual there were a lot of Disney merchandize for sale. I got my 2 children a wizard hat, hey it was the cheapest of them all. It came with a big bag of cotton candy. My hubby didn't allowed them to eat too much of it. Mummy had to wallop it all. One more bag to go and I hope my sugar level will not hit the roof.





They don't allow us to take pictures and were pretty strict. The ushers were looking around. We took a few shots of it before we were told not to.







16 Comments
16 Responses to "Disney Magic Show"
The kids r so happy in the wizard hat. I'm waiting for the next Disney On Ice to come.

Wah… the goofy did come down to the audience seat? i very excited now.. LOL

michelle said on November 5th, 2007 at 9:16 am

Slavemom:And I thot I have a late night. Yeap Disney on Ice is much better.

Chooi Peng:They even called children on stage to perform the magic.

wen said on November 5th, 2007 at 10:36 am

wah, sounds good and fun leh. i wanted to go already but hub not confirmed so didnt book any tickets

sasha said on November 5th, 2007 at 3:20 pm

ah cannot take pic? so bad wan.

they r coming 2 kl on wed onwards, i hv not buy d tix as we r pretty tight with the schedule, hope i won't miss this magic show.

huisia said on November 5th, 2007 at 10:39 pm

wah..you so fast posted this?? should wait till the kl one start, now no more novelty. LOL

Jo-N said on November 6th, 2007 at 12:00 pm

really nice. Have to persuade hubby to bring us.

Julian said on November 6th, 2007 at 12:28 pm

I wonder why they dont allow pictures, its not that anyone would want to copy the show right? Luckily they didnt demand you to delete off the photos you took from your camera…. heheheh

the wizard hat is nice… wah.. you must be very fast in snapping the pics?

Vien said on November 7th, 2007 at 3:03 pm

LOL! You are really a queen of curi-curi take photos…

thanks for sharing the photos..nice photos…
Didnt go but enjoy the photos

Did the kids like it? Or they like the merchandise more?

michelle said on November 13th, 2007 at 10:14 am

Julian: I think they are more afraid of people recording it and sell it as pirated VCD.

Zara's mama:Yes they loved it very much.

I brought my camera along, but were stopped by the security. I didn't get to snap any pics except for the photos of the kids in the car on the way to see the show. 😛

kiddo said on November 15th, 2007 at 11:07 am

I'll be bring my kids to the one in Singapore Indoor Stadium on 20th Nov. Surprisingly tickets here are a bit cheaper compared to KL.