Verse Of The Day
COACH FOR SALE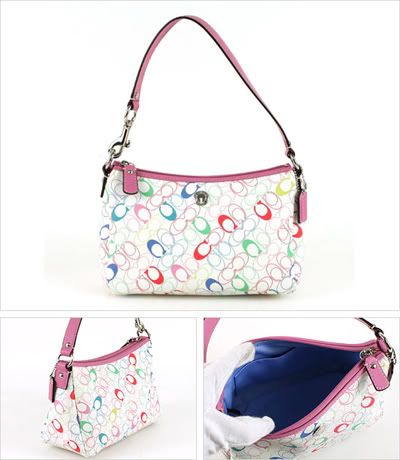 More info
FUN WITH HOUSEWORK
MyBabyBay
Recommended Links
Bukit Merah Fun

It was all fun for the children in Bukit Merah and a time of relaxing for me & hubby. No work, no email, no Internet and no blogging. We stayed in a nice apartment that only cost RM59, cheap deal eh? It also has a very huge swimming pool. One set back about the pool is that there are no rules and you see lots of people swimming without wearing proper swim wear. Yes there are people swimming with "tudung". :wall:

Let me start with an interpretation of Tim's second drawing. Tim & Emily had lots of fun in the water park. Emily enjoyed the water slide down. There is a ship with canon of water shooting out and Tim enjoyed fighting against it. He also fought with the waves. The bottle that he is holding in the picture is sun block, to protect his skin. The 2 round circles are big floats we rent to sail across the water.




What else is there in Bukit Merah? A boat ride to visit the Orang Utan island, Ecopark and a nice scenery. At night, you can head to the arcade center to play some arcade games.

Lastly, I thought I can escape from blogging but it just hunts me down. Yes at 8:30pm, I turned on the TV, I saw Kenny Sia on air playing Deal or No Deal. He really entertained us well not only in his blog but also live on air. First he opened all the big money. If you know the game well, that is not how it is played. I think he got the lowest offer in history from the banker if I am not wrong. The banker offers him RM50 at one moment. The rest you don't want to know, watch it for yourself. He took home RM100.







15 Comments
15 Responses to "Bukit Merah Fun"
Doesn't look like it was too crowded in Red Hill – which equates more space for Tim and Em to splash around huh? What a great way to kickstart the Christmas holidays!

wen said on December 19th, 2007 at 10:14 am

my kids loved the swimming pool slides too!

wow, you got a great deal for the apt..cheap..
Can cook ar?

seems a bit dark there? luckily it din rain.

very cheap the apartment!! is it not many people there ah?

the weather seems not so good wor!!

Shooi said on December 19th, 2007 at 3:33 pm

Looks like lots of fun! Can't wait for my kids to grow up so that i can take them to such places. Simply watching them having fun is already fun for us parents 🙂

glad that you all had fun!
and kenny sia? on tv? i didn't know that..i only know that he's a blogger :_

wow…. it's look nice.. i've oso booked oledi for 2-rooms apt, but how u get the cheap deal ya… mine cost 300buck per night leh… err is the apt come with kitchen, where we can cook?

nice holiday. great breakaway for parents. lotsa of funs for the kids….and so cheap… so worth the $$.

Kenny Sia.. sounds familiar.

wow, looks like kids were so happy and enjoy the trip 😉

I also watched the show that night…he was so bad luck that night

so cheap ler..where to book the apartment? I am thinking to go to Lumut on 29..if possible go Bukit Merah also..hehehe…if I able to book the apartment lor :p

The water park looked jes as fun as Sunway Lagoon. And it din look crowded. I went to SL in July, during a weekday (not schl hol nor PH) and it was packed with ppl, esp Middle Eastern tourists.

wah not a bad place for kids huh

Bukit Merah? Look like a fun place!
Tim & Emily must have enjoy themselve very much.

Merry Christmas to u & ur family!

surely will bring my kids to waterpark… it's fun! but I'm doubt about my DH who's afraid of water… LOL!