Verse Of The Day
COACH FOR SALE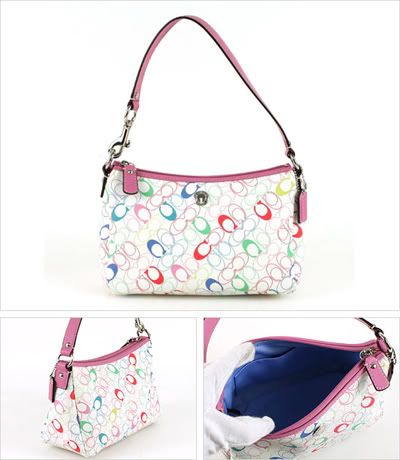 More info
FUN WITH HOUSEWORK
MyBabyBay
Recommended Links
What's In The Box?

I am back a few days ago from US. I touched down on Tuesday and went to work on Wednesday. I had a busy schedule all week and no time for anything. My body was slowly adjusting back to my Malaysia time zone.





I am sure you are interested what I bought back. Here is the big box of goodies I brought back. I cannot imagine that I shop so much. I think I should refrain myself from going to US again.

Here is what I got, don't faint yeah.

Corelle Dinning Set:






Gift for my hubby, a remote control helicopter.






Transformers For Tim and Cinderella & SnowWhite for Emily. It was on sale.






Digital Photo Frame & Egg Clock






Mochi from Japan






Cherries, my favorite and it was real cheap – US9 for 1.35kg. I got 2 boxes, yummy.






Children Clothes





Others






11 Comments
11 Responses to "What's In The Box?"
wawa..

shop till your pocket berlubang.

and I missed the boat. Sigh.

2 boxes cherry? wow, salute u lar!

Vien said on January 19th, 2008 at 2:12 am

I bet all the cherries are gone now, huh? Hehe..

Annie Q said on January 19th, 2008 at 8:40 am

WOW!!!!! I didn't know u're another shopping queen!! Not shop at local but shop at oversea! hahahahaha "GENG"!

Eh, how many sets of Corelle do u hv at home ah?

My! Another set of Corelle???
I think you can be on par with LaundryAmah!

But it feels so good when you get a great bargain isn't it? 😛

I still can't believe you really lugged all that back!!!
*pui fook*

wow… u so 'geng'!! somemore spend US$$ instead of RM, if go longer period ma whole container come back… LOL!!! i luv cherries too… go left some for me arr.. 😉

oh gosh..wow, a whole box of loot! amazing!!

anggie- jeremy said on January 25th, 2008 at 2:24 pm

heh … never miss shopping while we work in oversea .. even me in Syria country also i go for last minute shopping ….. but what u bought back is alot la … "keng ar"

wah so big box. the custom got check one ah? you came about the right time, there was sales everywhere for year end clearance.