Verse Of The Day
COACH FOR SALE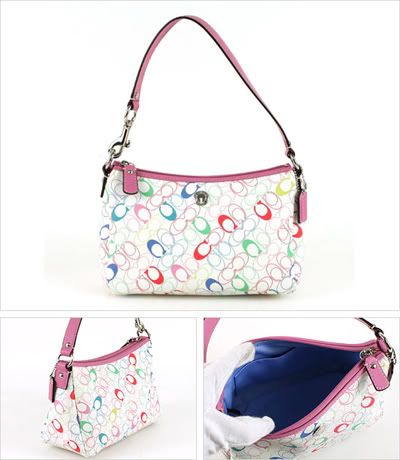 More info
FUN WITH HOUSEWORK
MyBabyBay
Recommended Links
Sweetest Voice

Yesterday, I recorded my children's voice. Feel free to use it as your handphone ringtones, remember have to pay royalty. My hubby suggested me to use Emily laughter as my windows startup sound. Every morning, when I boot up my notebook, I can hear her laughter.

Emily's Laughter:





Emily calling kor kor:





Emily asking for food:





Emily singing with mummy:





Tim singing Jesus Loves Me:





13 Comments
13 Responses to "Sweetest Voice"
lin said on October 26th, 2005 at 9:48 pm

I like your new fairy look. Very pretty…

egghead said on October 27th, 2005 at 8:27 am

you no teach her to say curse words?? 😛

Can't wait to hear their voice….I just love to hear kid's voice! Too bad office PC no speaker and home phone line is down, have to wait till Saturday the technician come and fix then only can online!

Any idea how to record voice thru PC like doing podcast? I wanna record Yee Ching's singing voice too! 😛

Annie said on October 27th, 2005 at 9:55 am

Sweetest voice referring to urs or the kids har? How come I hear your voice more? Emily call her kor kor so manja one ar….next time can "lum" bf lor!

Tracy said on October 27th, 2005 at 10:31 am

Ha, ha, ha, give me five Annie! I hear more of Mommy's voice than Tim's and Emily's. Mich, u were tickling Emily when u recorded her laughter? Cos I always get the kind of laughter from Destinee when I tickled her. Hee, hee, Emily's so cute with her 'TAR' and 'TAR'.

Maria said on October 27th, 2005 at 11:48 am

OOOHHHH….So lovely… I love Emily's voice!
can just take emily voice out? so then you can set you incoming mail with her voice too 😆 that will be cute. teach her say "mail" :lol:…

Sabrina said on October 27th, 2005 at 3:15 pm

I can't wait for Keith to start singing and talking too. Love it when they use bb words to describe something. For eg. my niece called chocolate "Gidek". I love you."I aw u". So cute lar.

very cute, esp tim's singing

michelle said on October 27th, 2005 at 10:08 pm

Lin: Thanks, Jasmine introduce me to a website which has lots of nice wallpaper.

Egghead: Don't corrupt their innocence. 😛

Jefferene: You may need a mic & sound card. All notebooks have an in build recording feature. I recorded using my PDA.

Annie, Tracy: So my voice sweet a not?

Maria: And sell it to Microsoft $-) .

Sabrina: Yeah they are in a cute stage, must do everything to keep all these moments.

King's Wife: It was difficult to get him to sing. He got mood one.

she sound so sweet calling kor kor

Hui Sia said on October 28th, 2005 at 12:46 pm

Wonderful!!!!
That' why expert likes to say girl develops speech ability faster than boy, see, Emily is a good example. I like the way she calling her Kor Kor.

Michelle, your voice definitely like my voice, maybe due to after the recording effect. I recorded my son said "da-da" (beat) in my handphone as message alert, it sounds funny.

Sharon said on October 31st, 2005 at 12:36 pm

ya, Emily sounded sooooo manja when she calls 'kor kor'. I always love babies' laughter. They're sooo adorable. 🙂

I love Emily's laughing the most.

Some how their laugther is so infectious!