Verse Of The Day
COACH FOR SALE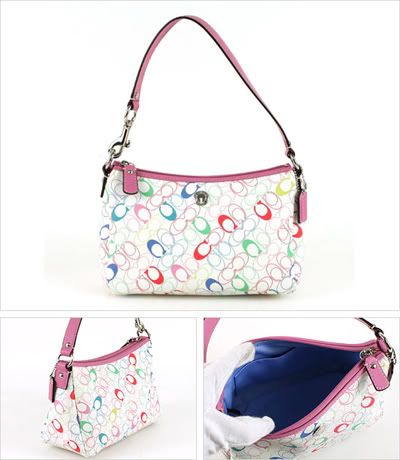 More info
FUN WITH HOUSEWORK
MyBabyBay
Recommended Links
Company Affairs Part II

I owe you an apology. :pray: I was supposed to tell you my decisions. I just remembered today. For history, refer to this post about Company Affairs & Decisions.

Finally my company has split into 2 companies. Strange 2 companies are in same location. The decision was made. Nothing has change, I didn't chose the direction where the $$$ is. 😯 There was 6 months bonus for bond of a period of 3 years and given in a period of 3 years. Strange thing is that anyone who joined in Oct or Nov will also get that package. It attracted a lot of engineers applying for the vacancy. :drool: My hubby tried to apply but too late for him.

Anyway, I chose to stay back as I am not a risk taker. :sick: My manager has given me new role and responsibilities, which is why I am very busy. There is potential career opportunity there. Keeping my fingers cross that I hope to get a good increment. :dance: However my company is going through some downsizing and lots of sad news. The sad part is saying farewell to them and also farewell to my colleagues who I have been working with for past 7 years, as they joined the new company. 🙁

It is a roller coaster ride ever since I join my company. My company has been spun off from a bigger company and now sold one big business unit out. Funny thing is my colleague has join 3 companies without resigning. :sc: She beats me to it. Not too sure what is the future but life goes on. :whistle:

Published on December 1, 2005 · Filed under:

Management

;

5 Comments
5 Responses to "Company Affairs Part II"
these big bosses sitting high up there with all these M&A (normally to evade taxes) without any considerations for those workers down there!!

but… life gones on 😛

do you happen to work in Agilent?

Oh, you & hubby work in the same company?

I thought you have chosen the new career coz you have been so busy for the past 2 weeks. Stayback also good mah, at least got new role and responsibilities and increment! $$$ 😛

Maria said on December 2nd, 2005 at 5:51 pm

I actually envy you still have this kind of roller coster experience in working field, so much thinking, and decision making make the brain keep actively working. I sometime just feel bore at home.

Tracy said on December 2nd, 2005 at 6:33 pm

Wow! 7 years and u are still with the company. "good" for u and "Fuk Chor Lei" lor. Dont' worry, ur loyalty will be awarded at the end of the day.