Verse Of The Day
COACH FOR SALE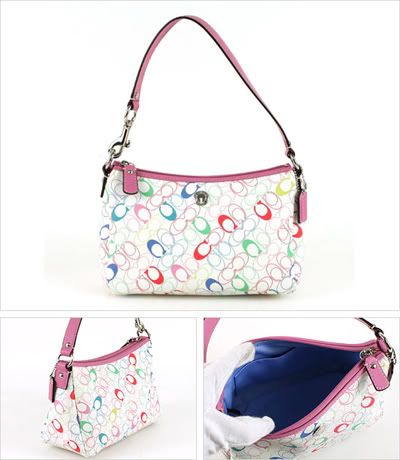 More info
FUN WITH HOUSEWORK
MyBabyBay
Recommended Links
Monday Blues

Sometimes Monday does bring disaster. I read somewhere that said "A high percentage of folks have heart attack on Monday" Maybe because they enjoy the weekend and the heart cannot take stress when they go back to the hussle, bussle, pressurizing lifestyle on Monday.

Anyway, today my car acted up on me. It didn't want to start and it probably woke up the whole neighborhood with the noisy alarm. Each time my hubby press the automatic key to unlock the car, the alarm went off. The alarm went bonkus. We thought was the alarm or wiring problem. We had a few incidents with alarm, central locking and wiring problem with this car. Good thing, I am with AAM. I gave them a call. Not bad, they arrived within 30 minutes later.

The mechanic did some testing and found that the battery was flat. Now when was the last time I change the battery? Beats me! He fixed it and I was late for work. Fortunately I could still work from home the first hour.

Well, the day started bad but when I return to work I received a couple of good news, work related. You wouldn't want to know.

Published on March 20, 2006 · Filed under:

Parenting

;

6 Comments
6 Responses to "Monday Blues"
Jesslyn said on March 20th, 2006 at 1:30 pm

I am interested to know your good news! 🙂

Probably a promotion or an increment to bring that smile back?

michelle said on March 21st, 2006 at 9:19 am

Jess, Zara's mama: You gals are more interested in the good news than my mishap. 😮 As I said, it is work related that you do not want to know. It is just related to a project I am doing at work that have lots of issues for the whole month and managed to solve all of them at the end of it. :dance:

egghead said on March 21st, 2006 at 11:12 am

no change to a dry battery ah? 😛

emm… I look froward to Monday recently, because I was so tire during weekend bring the girls out, so monday become a rest day, suppose, but anyway we still went out yesterday *sigh* tired.

just a week ago our car battery the whole "head" (the battery got thingy attach the wire wan right? one of them) came off.

allyfeel said on March 22nd, 2006 at 10:29 am

Battery flat. Lucky you changed it on time. Imagine having a break down in the middle of nowhere…..Hmmm..no fun.