Verse Of The Day
COACH FOR SALE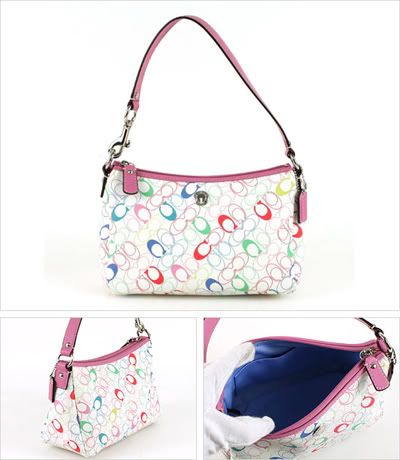 More info
FUN WITH HOUSEWORK
MyBabyBay
Recommended Links
Protected: Lady Boss

A year ago, I changed from reporting to a US boss to a local lady boss. Nothing against lady boss, but this one was my friend who was very much my senior. I respect her for taking up that position without any in depth technical skills. Anyway, I started to feel so confine under her leadership. She likes to breathe down people's neck too as she likes micro managing. She requested everyone to do status reports that everyone really hate. Anyway, she never read it, just add to her collection of junk mail. At the end of the year, she asked us to write our accomplishments, which is already in the status report. All the paperwork with no productivity. I really drag going to work, every day.

Previously my boss was supportive of me working from home, but she had problem with it. Some times I have telecons with US/EU folks as I am in a global role, at odd hours, sometimes very early in the mornings or very late at nights. I preferred to work at home the next day. She thinks otherwise.

I was given trivial task under her leadership, she even wanted me to do programming, which I got out of many years ago. Hey, think about it, in my line of work, who is the champion in programming? It is the workers from India. If your job is heavily on programming, you will be replaced. Unless she wants me to be replaced… :think: By the way, most of my work is around project management.

One of my other role, which was new, and most of the projects was under the management of my lady boss' manager. He is more understanding. In fact I like him better. He looks at performance at the end of the day and doesn't worry about minor issues. I successfully help the company with 20% cost savings. Planned resource capacity to support more front line work. I got a big reward from that which I received today. 😀

The happiest moment came this week, when my lady boss told me I am reporting back to the US boss. Yippy!!!! :dance: :dance: :dance:

No more status reports, no more breathing down my neck and most of all, I can work from home more often.

Published on May 22, 2006 · Filed under:

Work

;

2 Comments
2 Responses to "Protected: Lady Boss"
Wah.. happy man for you..

I find angmoh bosses are easier to work with… I told my current boss (Aussie) I may want to take 4mths off for my maternity, and he just said OK.. whereelse when I had Zara, I wanted to take 3mths, and my Singaporean boss was very cross and said he would prefer me not to. In the end I still win because I have too many vacation days. 😛

michelle said on May 23rd, 2006 at 2:36 pm

Zara's mama: Yes a whole lot of difference. We still cannot get away from the asian mentality. 🙁 Aussie boss of coz nice, aussies like to enjoy life mah. 😛 So the next one, you intend to take how many months? 6 mths? 1 year??