Verse Of The Day
COACH FOR SALE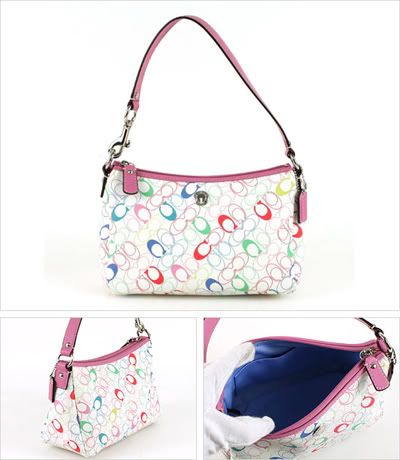 More info
FUN WITH HOUSEWORK
MyBabyBay
Recommended Links
The Family Vacation – Singapore

We went on a 3N Singapore-Phuket-Langkawi cruise (won from a contest) and spent 3N in Singapore. It was a great experience and bumpy vacation too. I am back, now I need a week's MC to recover.

Logistic

My family flew down to JB on dirt-cheap AA flights on Sat night. The schedule was changed a week before departure to 1 hour earlier. Thank goodness for that, otherwise we will have to check into JB hotel nearing midnight.

We arrived JB about 9pm, checked in to Pan Putri, a nice spacious hotel. Next morning we took a cab directly across Singapore. There are certain licensed cabs that can enter Singapore. It cost us RM50 per cab. With family, it is better to take a cab, as we do not need to exit for custom clearance. Everything is done in the cab. The cab can only go direct to Queen St in Singapore and from there you can take the Singapore cab to anywhere. We went to Harbour Front to embark our ship Super Virgo.

A limousine cab is very costly from airport to Singapore. There are also bus rides from Senai Airport to Singapore. However with bus ride, you need to queue for custom clearance. If you want to save some money, it is better to take the airport taxi to any nearby hotel and from there, ask the hoteliers to call a cab to go to Singapore.

Similarly on our way back, we took a cab to Singapore Queen St -> Senai Airport (SGD55).

By the way, in this trip we went on cab, ship, MRT train, Sentosa cable car and buses.

Timothy

Tim started bad. He was fine when we arrived in JB. Next morning he had motion sickness as we were travelling to Singapore. He felt like vomiting and lost his appetite on the ship. He refused to take lunch. If he continue to refuse food, with tummy acid filling up, he will become worst. Mummy had an idea to coax him into eating.

Guess what make him alive? We went to the ice-cream bar and got him some banana split. How can anyone refuse a banana split? 😀 After that, he was back to normal. :clap:

By the way, Tim got 3 free Sentosa souvenir buses from special mystery draws. One for himself, one for Emily and one for his cousin brother.

Emily

Emily was worst. She has flu a week before we travelled and I thought she would be fine. Hey she finished a course of flu antibiotic, should be strong right? Nope, she had a bad urine infection. Totally lost her appetite, no breakfast, lunch and dinner. Occasionally after much persuasion she will take her milk. I have to feed her when she wants to eat. Worst is that, we cannot take any restaurant food into our cabin. We did sneak some muffins in. 😆

At Phuket, I did get her a bunch of banana, which she took. When we reached Langkawi, we took her to a nearby clinic. There wasn't any paediatrician around in Langkawi and the ship doctor is hopeless, as he didn't have any children medication. After visiting the Langkawi doctor, she seems a bit fine. She was sticky to me and always wants me to carry her, not the daddy. 🙁

When we reached Singapore, we took her in to the famous KK Children hospital, as she was not getting any better. After the examination, she told me that it was not serious and changed her antibiotic. It cost me SGD 65 for medication and consultation. The pharmacies that gave us the medication got confused with the doctor prescriptions. I was frustrated as it was late and the children haven't had any dinner yet. After the doctor verified, we left without checking further. Later in the night as I was about to give Emily her medication, her new antibiotic was double (8.2ml) her normal dosage (4ml). 😯 If you were me, what will you do?

I didn't give Emily her new antibiotic as her appetite came back after we saw the doctor. It was like magical. I continued her old antibiotic and she recovered. Thank God for that.

Super Virgo Cruise

The cruise was a great experience on a very beautiful ship. However most of the fun activities were around adult centric like gambling, disco, pubs and topless shows. First day, we had to get familiar with the places. It has from 4th – 13th floor. It is HUGE.

There were 3 restaurants where we can dine for free, Mediterranean International Buffet, Pavilion Room (Chinese) and Bella Vista (Western). The rest, we have to pay. There are Japanese, Italian, Chinese, Indian and Asian Bistro restaurant. There is plenty of food but most of the food is not appetizing to children. We went to the restaurants at odd hours to avoid the rush.

The ship was packed with people from all races, a huge percentage were Indians. There were many older folks and I bet they are on board because of gambling. I overheard some conversation on how their betting went in the casino. There were also BINGO running on certain hours and the jackpot was SGD24,000. I forgot to tell you that I don't gamble, although I like to sit through a bingo game and watch people win.

There are tours which you can take when the ship embark in Phuket and Langkawi. Most of the tours are costly and in SGD. In Phuket, there is a shopping tour that cost 18SGD per pax. You can also book your own cab with a bargain to those places but make sure you are back before the ship leave.

There were free movies on board in the Picture House such as Chronicles of Narnia, Memoirs of Geisha, King Kong, Four Brothers and Fun With Dick & Jane. At the Lido, there were special gymnasts & dancers show called the Kingdom of Kung Fu and Tropicalia. They mixed dancing (samba, mambo & tango) with kung fu gymnast. Excellent. My children enjoyed it. Tim made a funny remark on their dressing, he said "Papa, power rangers".

I brought the children to play at the children pool called the Neptune Wet & Wild. Funny the pool was with warm water. There is also a spa pool for adult. If I am not having my PMS (sigh), I probably will jump right in.




Fine Dine




Everyone is invited to a Gala Dinner on Tuesday night with a choice of 2-4 restaurants. We chose to do a fine dine in Bella Vista Western Restaurant with 3 course meal. Everyone Some will be dressed with formal attire. You probably think I am crazy to bring 2 children to do a fine dine. It turned out to be a great experience, except they didn't use the right spoons or fork.

They were so well behave that the couple that sat behind us came over and complimented them. :clap: At least we didn't disrupt their evening. They were from Australia.




More about our trip (Sentosa Island, Clarke Quay & DuckTour) in the next post….stay tune & enjoy. :dance:

Map of the Cruise Super Virgo Ship:

More cruise picture here.

10 Comments
10 Responses to "The Family Vacation – Singapore"
maria @ twinsmom said on July 23rd, 2006 at 11:52 pm

hey, glad you back, and guess the kids all alright by now. sounds like a very fun trip, you really can travel with kids man, pui-fok, pui-fok, I see the schedule I already fainted 😆
njoy the pictures so much! especailly the one they sit next to the window :D.

egghead said on July 24th, 2006 at 8:56 am

I so freaking jealous lah! we wanted to go for this cruise early this year!! but decided it was too expensive 🙁
thanks for all the pictures!! will go next year we hope 🙂

jesslyn said on July 24th, 2006 at 10:22 am

Your pic make me wanna go too! But with 2 girls around, wonder can I handle as good as u or not? 😯

I can imagine how tired u and your hubby now! 😆

Wow wow wow.. what a luxurious holiday and all paid for (except the cabbie ride and the plane ride to SGP).

The ship looks huge! Too bad the kids were sick huh? Or else would have been even better. But glad they got better as well towards the end.

michelle said on July 25th, 2006 at 9:33 am

Maria: Trust me, it was a very tiring trip. I got stress a few times but hubby gave me some time off to do shopping on my own.

Egghead: You should go before your son turns 2, after that he has to pay for the ticket.

Jess: If you really want to enjoy, go when Lyon grow up.

Zara's mama: Yeah HUGE. The width is as wide as a building and about 9 stories tall. Yes, when we returning home, Emily recovered. Sigh.

jazzmint said on July 25th, 2006 at 12:00 pm

wah so syiok..have always wonder what's in a cruise. Looks very luxurious and good food huh..must try one of these days 🙂

chanelwong said on July 25th, 2006 at 1:52 pm

I also want to go…..so nice you only paid a minimum amount for such a fantastic trip…

Sabrina said on July 25th, 2006 at 2:53 pm

Looks like a great holiday. Hubby and I are deciding on weather to go HK Disneyland or Starcruise during the Raya long hols. Heard that HK Disneyland is very small and expensive and not worth the money. Might just go for Startcruise instead.How was the kids club?I heard it's fun as my nieces refuse to leave when my sis n Bil went to pick them up.

michelle said on July 25th, 2006 at 10:09 pm

Jazzmint: The free food was just ok. Not sure about the pay food.

Chanel: Agree, if ask me to foot out the whole trip, I may not spend that kind of money. I probably save it for another trip to Las Vegas.

Sabrina: If you have toddler below 2, maybe wait till she/he grows up. It is a bit difficult for them or u to enjoy.

Everyone: More pictures here http://s15.photobucket.com/albums/a363/mybabybay/cruise/ (I think the photographer made the ship look great, don't you think so? )

Vien said on July 26th, 2006 at 2:32 am

Love the pics! Glad that both kids are okay now.