Verse Of The Day
COACH FOR SALE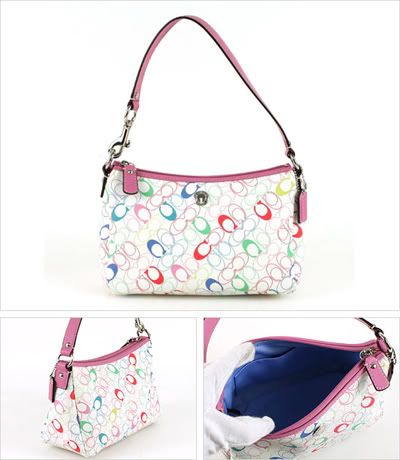 More info
FUN WITH HOUSEWORK
MyBabyBay
Recommended Links
Feeding Your Children

As your child grows up to an age of 2-4, it is easier to feed them food. You must think I am crazy but it is true. Many parents have difficulty in telling the children to eat vegetables, meat or any kind of food. They worry about their weight gain. However you will find children have no problem eating candy, chocolate and ice cream. Sweet and colourful.

What is my secret? When a child is above 2, he or she will understand what you say to them. You have to speak in their language. You want them to eat green vegetables, introduce POPEYE. POPEYE eats spinach. Associate all green vegetables with spinach. You want them to eat chicken, introduce them to Chicken Little. Fish, Nemo. Pork, Piglet. Sometimes you don't even have to find cartoon that is similar to the food.

I tell my gal, you want Tigger milk tonight? She recognized Tigger and she will be happy to finish all her Tigger milk. So be creative and cook your child, Mickey Pasta, Donald Rice, Mermaid Noodle, Barney Soup and Piglet Sausage. Besides naming your food, the food also have to be tasty & colourful. It works, try it! :good:

Published on September 30, 2006 · Filed under:

Parenting

;

11 Comments
11 Responses to "Feeding Your Children"
huisia said on October 1st, 2006 at 9:33 am

Oh,such a good idea!
I'll try it for my son as he hates veges and fruits, but all the candies, ice-cream, jellies and fast foods are his super favour.

Vien said on October 1st, 2006 at 3:10 pm

Er, what if the kid is extremely sensitive to animals. If you said eat Nemo fish, she will cry 'cos she will be eating Nemo! Then how leh? *scratch head*

jazzmint said on October 1st, 2006 at 5:27 pm

haha good idea wohh..so far no probs with faythe, hope after 2 she won't gimme problem lah

jesslyn said on October 2nd, 2006 at 9:14 am

haha…u also use this trick ah? My MIL too, so I follow her. But that Wien, so notti, with MIL she can finish all, with me she very slow and sometimes no finish it. She like to bully me! 😡

Magictree said on October 2nd, 2006 at 10:22 am

My boys don't even like candies, jelly, ice-cream etc etc. It works a little with No1 ( associating with cartoon characters) but didn't budge No2 at all!

Jan said on October 2nd, 2006 at 10:47 am

interesting method….kekeke

Rachel said on October 2nd, 2006 at 4:21 pm

Adrian's mouth like 'durian mouth' must use something to open. I very headache when introduce new food to him. Must try your trick hope t work :D, thanks for sharing

Jeriel will eat anthing except spicy..his top favourite is icecream..and fruits…

Tracy said on October 2nd, 2006 at 5:54 pm

Wow, u do have a way leh. I have trouble 'begging' Des to eat meat and veggie too but always got no problem when it comes to candies, biscuits and chocs … sigh …

Tried that with Zara.. even cut tuna sandwich out using cookie cutter and made eyes and nose and mouth with raisins.

She just said, "I don't want. Zara only want egg sandwich".

She only wants to eat what she likes, anything that she doesn't.. no matter how creative I try to be, using different names or decorating the food, she won't touch means she won't touch..

Aigh.

What a good idea. Going to try that when Brae is fussy on his food. Thanks.