Verse Of The Day
COACH FOR SALE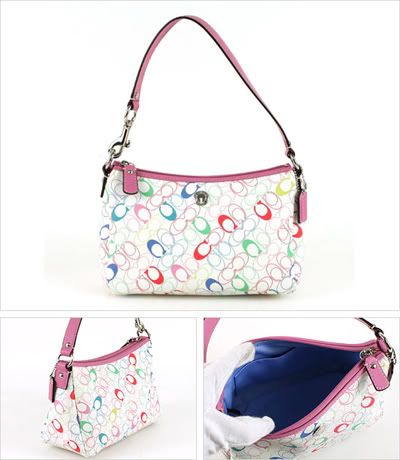 More info
FUN WITH HOUSEWORK
MyBabyBay
Recommended Links
Delicious Weekend

I was going through my recipe books on what to cook for the weekend. I found something I really love to eat. It is the sago honeydew and really easy to make.





Recipe here: http://mybabybay.com/cookblog/?p=68

Yummy!

Later in the evening, I took my children to watch "Happy Feet". I find that the show was not really suitable for my children. Too deep for them. Not much action, but a whole lot of penguins. After dinner we had a delicious ant dessert. See the before and after shot.





Lastly, I am going to do another photobook since I have another good discount. How does this look for the front cover?





Published on November 27, 2006 · Filed under:

Parenting

;

14 Comments
14 Responses to "Delicious Weekend"
Berapa discount boleh dapat? 😀

Sasha said on November 28th, 2006 at 11:35 am

finally got update in cookblog!

Tracy said on November 28th, 2006 at 12:21 pm

Wooeeee, I love sago honeydew. I will add some watermelon too.

Huh? Happy Feet not suitable for small kids? I thought of bringing Des to watch since she loves Pingu so much dat she might like the show too.

The cover looks very nice but The (blacken) Family? The title is Timothy and Emily wor?

oo isit…my mil supposed to bring faythe watch happy feet last week, but didn't cause they published wrong time on the papers, end up my MIL scolded the ticket officer and they got 4 free pass hahaha

oo… the photobook nice… very magazine feel wor…. i personally think this cover is nicer than the one before…. how much discount u get wor? ask them to give to all ur blog readers also…. 😀

michelle said on November 28th, 2006 at 5:28 pm

Julian: 50%. The promo just expired yesterday. I will keep you updated if any other promo.

Sasha: Hey want to contribute your recipes?

Tracy: Yes you can add anything but need to eat it the same day. Cannot keep. Not sure whether Des will enjoy, I asked Tim whether he wants to watch it again. He said NO. I didn't want to expose the family name mah.

Jazzmint: Wow but I think Faythe may not enjoy it.

Shannon: 50% but will keep you updated if you interested.

Nice.. looks like magazine cover like that. 😛

huisia said on November 28th, 2006 at 8:46 pm

Tim seldom shows his teeth when smiling lol!

haha..yesterday i just ask my colleague how to do sago honeydew! Now u post it liao! Eh! What happen to my blogroll..y nv appear update on ur blog ah..see i miss out so much!! And why lately also no one update that mybabybay – cookblog lei? 🙂

Sago honeydrew…ohhh I love honeydrew, and the before and after…WAWWWW..
50% discount? how to get? I want too

Jan said on November 29th, 2006 at 1:11 pm

honeydew sago….one of my favourite deserts…..yum yum

the magazine nice too…..

michelle said on November 29th, 2006 at 3:47 pm

Zara's mama: Yes it is, my hubby asked me to put a barcode label and price tag too. :wall:

Huisia: Next time I ask him to show teeth for you. :giggles:

Annie: Either your blogroll or my blog needs an updated version. :p Hey if you have good recipe, please contribute.

Rachel: If you are serious, please email me. I try to get for you.

Jan: Thanks.

Eh the ant dessert is so creative. The photo book also nice. 🙂

That's a lovely cover.