Verse Of The Day
COACH FOR SALE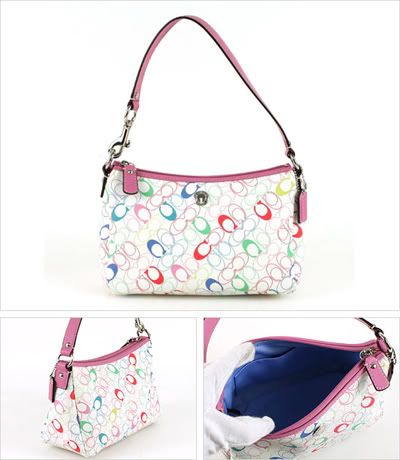 More info
FUN WITH HOUSEWORK
MyBabyBay
Recommended Links
IRB Experience

This year, the IRB dept didn't send me any form and no I didn't do any e-filling last year. My hubby got his form but where is mine. I thought I can give excuse that I don't have to declare since they didn't send me any form. Yeah right. Anyway, I went to the IRB office to sort it out.

First I had to get a number. Being kiasu, just in case the e-filling does not work, at least I have backup forms. I asked the officer to give me some forms. She told me that I either do e-filling or get the form, cannot have both. Alamak. What if the system does not work? Let's hope it does. I waited and strangely that they generated my PIN very quickly. I ask the officer to check whether I owe IRB any money. Last year I checked, I knew that I owe them a small amount in 2004. He asked me to take another number as he doesn't have access to the system. Sigh.

The other counter took a longer wait. It was lunch time, 1 person serving only. I waited for 20 minutes before my turn. I must tell you the system is so complicated. They have 2 systems, the old and the new. My guess is that they are in the process of migration. She went to the old system to check every single year. With the old system, she had to calculate manually year by year. Yes, it did show in 2004, that I owe them money. Then she when to the new system, scroll up and down, left and right, she came to the conclusion I have a refund which was 3 times the amount I owe. I wonder why when I always pay to the dot. By the way, year before 2004, the account balance.

In 2004, I miscalculated, which is why I owe them money. 2005 was a mystery as I don't receive any J form. Maybe I overpaid. I asked her whether I can contra the claims with the tax of 2006. She told me that I need to submit more documents. Or I can claim the amount right away by filling the pink form, which I did. It will be more paperwork for them than I doing the paperwork.

Back in 2005, I did submit a document to pay the owing money from my husband account as suggested by the customer service agents when I called them. I wrote in provided the necessary documents. However it was not done. The officer did a check on his account and told us the department will issue him a cheque, it was process on 25 March 2007. Two years to process a refund.

Will the tax office be more efficient? Give them some time, eventually they will get there, I hope.

Tips, you can ask anyone to go to the IRB office to generate the PIN. All you need is the IC number.

3 Comments
3 Responses to "IRB Experience"
esther said on March 28th, 2007 at 3:06 pm

thanks for the tip, will ask my husband to collect for me.

I got them to register and backup my digital cert after getting my PIN…

you need the person's IC no. and Income Tax file no. to generate the PIN.