Verse Of The Day
COACH FOR SALE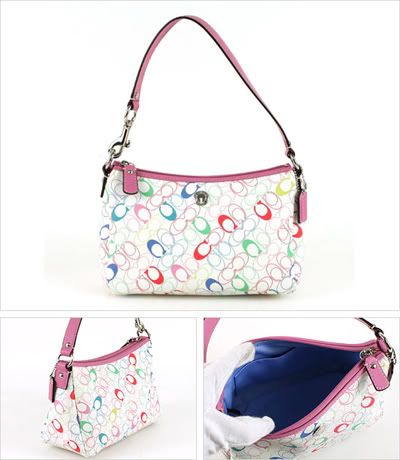 More info
FUN WITH HOUSEWORK
MyBabyBay
Recommended Links
Bon Odori Festival 2007

The Bon Odori Fest was held last Sat at Esplanade Penang. In the fest, there will be a large group of Japanese performing traditional dance. Around the field there will be stores selling Japanese food and goods. It is a pretty interesting experience if you have not been to one before. However, it is only held in KL and Penang. I have blog about it a few years back and the link is here.

The Bon Odori Fest organizer said that the fireworks this year will be long and nicer. My children love to see the fireworks. I took the opportunity to take them to see. It is happening at the Esplanade Penang. It is going to be crowded and parking will be a problem. It is not wise to bring the children there because afraid of them getting lost.

The fireworks start at 9:30pm. We went down to town and 8pm and saw there was already bad traffic. Anyway we just want to see the fireworks, so we thought double park at a good spot and view it in the car. However we were there too early. We detour to a pet shop and let the children visit the pet shop, looking at dogs, birds, fish and some nice aquarium. Tim & Em asked me to buy one to put in their room.

Anyway, when it was 9:15pm, we drove to a good spot and park there. It was a great spot as the fireworks was just in front of us. The children enjoyed it. However the fireworks for this year were not very impressive and messy. It was only 10 minutes of fun and I wonder how much was spent.


The camera was better this year, not the fireworks.




6 Comments
6 Responses to "Bon Odori Festival 2007"
chooi peng said on July 23rd, 2007 at 7:48 am

what mode you are using to shot the firework? the firework i shot always blur and not nice!!

chinnee said on July 23rd, 2007 at 11:13 am

i used to attend this bon odori festival in Shah alam last time. Then the crowd gets worst, and it has been many years since i went there ;(

I always tell myself I want to go for the one held here.. but don't know when it'll be…

You have a site or something which I can monitor?

michelle said on July 24th, 2007 at 10:11 pm

chooi peng: Next time i ask my hubby and I email you ok. He took the pictures while I jaga the kids in the car.

Chinnee: Yeap a very big crowd, that's why I only go for the fireworks.

Zara's mama: It is in the newspaper, next time I remind you. It is an annual event around this time.

Kok Wei said on July 25th, 2007 at 9:54 am

Chooi Peng,

Photography is all about painting with light. For shooting fireworks, the surrounding area is usually very dark and the fireworks can be too bright if you stand too close. So, find a place where you can frame a picture not only the fireworks but objects surrounding it(ie. buildings, people, cars…etc..) to show how big the firework is.

To shoot the fireworks, I used Manual mode, switch the shutter speed to BULB and aperture to f11. Actually there is no exact formula for this setup. Most of the time just trial-and-error only. I setup my camera on a sturdy tripod and control the shutter release with a remote wire release. The idea is to avoid camera shake as much as I can. Imagine you are painting on a canvas, and you try to draw a straight line on the canvas. If there is an earthquake and the canvas start shaking and vibrating, you will never able to draw a straight line. Therefore, the camera(the canvas) must be as stable as possible to allow light "painting" on the camera sensor. So, hand holding the camera while shooting fireworks is definitely a no-no. You will get a blur picture because of long exposure.

Next, I prefocus on a spot where I think is close to where the fireworks will be at. This will make sure that I have a properly focused firework. Also I set my Aperture to as small as possible, for this case f11. Smaller aperture produces longer DOF(Depth of Field). However, the drawback is that you will have less light(resulting in dark picture) getting into the sensor if you use smaller aperture.

Anyway, to cut the story short(I'm already cutting the story really really short here 😀 ). Place your camera on a tripod or somewhere that is stable(the back of your husband is not a stable platform, he is made of 70% liquid) and fire away. If you are using a dSLR camera, you have better control of the picture you want to produce by using Manual mode. If you are using a digicam, maybe you can just set to Shutter Priority(Tv) mode and set the shutter speed to 4 sec to 8 sec. Actually, it depends on how fast the fireworks explode(I believe windspeed has some effect on this too) and how long the trail of light you would like to produce. Like I've said, there is no one formula for this setup. You will need to experiment by judging how long you want to expose the camera sensor for a period of time(ie. 2 sec, 4 sec, 8 sec…..etc..)

Well, here is a SHORT answer to your question. Hope I managed to give you the answer you are looking for. 😆

Angeleyes said on July 27th, 2007 at 7:48 pm

We were stuck in the jam ard 7pm so hubby said we go back so no fire works… 🙁 Then it was raining too… so dono where to jalan….