Verse Of The Day
COACH FOR SALE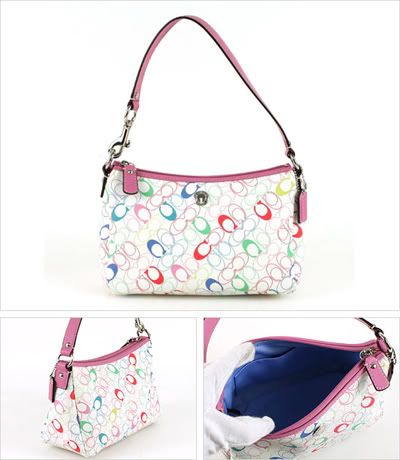 More info
FUN WITH HOUSEWORK
MyBabyBay
Recommended Links
Little Gift

I got a little gift for Emily and she is really fascinated with it. I got her a star pendant, first time bidding in Ebay. I must say that there are lots of beautiful jewelries in Ebay. The little pendant came with a nice box. She have been asking mummy to put it on for her. To avoid any accidents, I didn't allow her to wear to sleep. She keeps it in the gift box after she takes it off her neck. Girls being girls, they will want more of this to keep them beautiful when she grows up. By the way, she has cute hair pins in her collection. Next I may want to get her a jewelry box.





Do you think I should start piercing her ears? I know a gal who is younger than Emily, pierced her ears. Maybe I wait till she is older. I pierced mine when I was 20, mainly because I was afraid of pain.

Gbay: First Timer With Ebay.

3 Comments
3 Responses to "Little Gift"
wahh nice

Very nice pendant. As for piercing her ears, u may want to wait till she's a little older. My paed is personally 100% against children piercing their ears. He's seen cases of vy bad infection.

Mamajo said on September 10th, 2007 at 2:06 pm

I have my ear pierced when I was 9 yrs old..same for my younger and older sis..he,he..