Verse Of The Day
COACH FOR SALE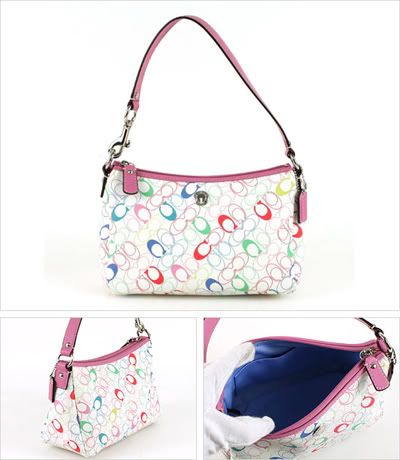 More info
FUN WITH HOUSEWORK
MyBabyBay
Recommended Links
House Guest

Early in the morning, we were greeted by a little house guest outside our house. She is a little puppy who has gone astray and came to our doorstep. Some of my neighbors said most likely she was thrown away because she is a gal puppy.




I didn't have any dog food in the house, so I gave him a drink of water and some honey star. The children were thrilled and excited. Emily was chasing her around and tickling her. I was late for work so I told them, they could come back to play with her.

Hubby told me that the dog was still around when he fetch Tim back during lunch time. I thought of getting some dog food, a little toy bone and collar with leash for the puppy. We are still deciding whether to keep it or not. When we come home, he was not seen in the house. Children were shouting for doggy. After a while, he appeared at our gate again.

I gave him some food and drink. He ate and later played with the bone. By the way, we named him, Bagel. A name that my children love to say. We left him in the garden and he disappeared again. If he returns tomorrow, I may give him a bath.

Published on September 18, 2007 · Filed under:

Pet

;

12 Comments
12 Responses to "House Guest"
U and ur kids are such angels. So, if it does come back, do u plan to keep it? If I, I would have chased it away. I HATE dogs and cats, to be exact, I'm not an animal lover. *blek*

wah looks like a golden retriever leh..keep it!!

I love dogs! I just don't like the 'taking after them' part. 😀 If u decide to keep it, better bring it for a check-up 1st… since u dunno its origin.

Kids must be very excited. I was once too but I had to give it away when nobody is there to take care of it. Poor doggie, I cried so badly. Anyway, "ji lou kau" is believe to bring good luck ler. 😉

wah, u so nice still looking for dog food for him!

One time, my MIL brought back puppy dog, bath him and let the girls play. We no keep cos lazy to take care him.

Vien said on September 19th, 2007 at 8:30 am

Looks like you'll have to learn to take care of 2 kids and a dog now..hehe. Make sure you bring her to the vet for her immunization and rabies shot. Oh, if you don't wanna breed her, do schedule to have her spayed. It will her and y'all a lot good.

they say that it is good luck when a dog comes to live with you uninvited…. 🙂

yup, heard it's good luck! should keep it!

Mamajo said on September 19th, 2007 at 2:35 pm

Wow, I love dog too, but, I can't have it – my apek hubby got asthma and sinus, so, any dust or dog fur, he will gone crazy… 😛

the dog looks cute…
i scare of dog n othniel loves dogs..Othniel said if he is staying in landed property, he will want a big big dog…

That doggy is so adorable! If you do adopt Bagel, can I come and play with her?

Simple American said on September 20th, 2007 at 3:47 am

The doggie looks so cute. Wish I could have a dog. My daughter has terrible eczema around dogs.