Verse Of The Day
COACH FOR SALE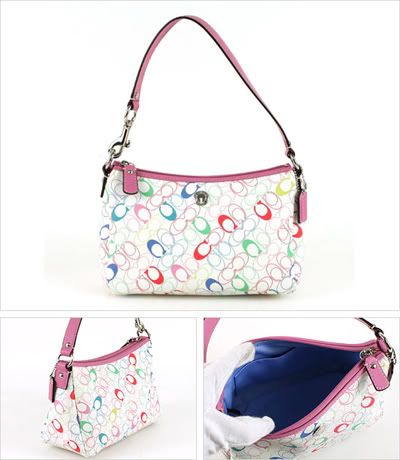 More info
FUN WITH HOUSEWORK
MyBabyBay
Recommended Links
Not 1 But 2

Timothy: Mummy I want transformer. *cannot ask for Ultraman*
Mummy: I will try to get for you.
Timothy: I want the orange truck turn into a robot
Mummy: If there is one.
Timothy: I want 2.
Mummy: Why you need 2? 1 enough!
Timothy: I need 2 so that they can fight each other.
Mummy: But transformer can fight with your Ultraman.
Timothy: Cannot, not the same kind.
Mummy: *speechless*
Dad: Toys again!

Emily: I want I want…
Mummy: What you want?
Emily: Eh…eh….

Sorry if I am slow in reading your blog post or not leaving a comment. I am lagging behind, in fact I am a day behind. If you want to know where I am now, hope over to parkbay.net.

Published on January 7, 2008 · Filed under:

Parenting

;

11 Comments
11 Responses to "Not 1 But 2"
jazzmint said on January 7th, 2008 at 7:52 pm

haha…she wants what huh :P.

wen said on January 7th, 2008 at 10:42 pm

got time to claim ur award ?

my son oso always toys la, but original transformer very expensive,

he really got his excuse to ask for more ah!!!

sasha said on January 8th, 2008 at 5:03 pm

the brother wants something she also want .. haha so cute

i don't know if i'll ever buy ultraman for shern if he wants it in the future cos i just hate ultraman. looks horrible i think. no offence ar. but transformer ok la.
so have you got it for him? one or two?

chinnee said on January 8th, 2008 at 7:03 pm

haha…Tim very smart lol 🙂

huisia said on January 8th, 2008 at 9:21 pm

hunt the transformer at those shops that selling toys which "made in china" , definitely more cheaper. my jo has few, like tim, can fight. boys being boys:)

that's a very nice conversation noted down by the mom.

Mamajo said on January 9th, 2008 at 10:51 am

Ha,ha….that's kid…after got ultraman, now, want different toys….enjoy ur trip

sharine said on January 16th, 2008 at 6:52 pm

enjoy your trip and shopping there… 🙂 So, technically GBay already turned into Parkbay? Sorry if I ask silly question as I been np visiting your blog for sometimes…

so ultraman or transformer now???