Verse Of The Day
COACH FOR SALE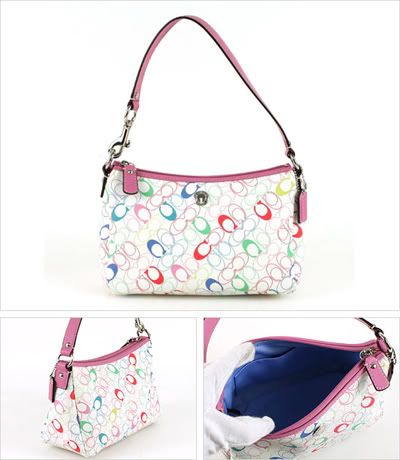 More info
FUN WITH HOUSEWORK
MyBabyBay
Recommended Links
Petronas Twin Towers

The Kuala Lumpur Petronas Twin Towers is the pride of Malaysia. I always admire the height and the beauty of it. It glows beautifully at night.





I had a chance to take my children up to the 41st floor on the sky bridge that joins both towers together. We got there at about 9:30am and got tickets for 12:00pm. Tickets are free but parking is not. A tip, if you want to save time, you need to before 8:30am. The counter opens at 8:30am and there is always a queue. Never go on a Monday because it is closed.

We lingered in the bookshop and had lunch before going up. As we entered in, there is a short 3D video presentation and after that we made our way up in groups. One lift can only take about 15 people. It is on the 41st floor. The sky bridge can withstand a movement of 10 inches. Any strong wind, we will need to evacuate.





It is a great view up there. My children have fun looking down on the scenery. Tim saw the big huge swimming pool and asked me to take him there next time. They fooled around. Tim started performing some kung fu move and Emily showing off her Ultraman hand gesture.

I am afraid of height and while standing on a platform that is up on midair gave me goose bumps. It was all gone when I saw the beauty of the surrounding. Oh well, that was 15 minutes of excitement and it was time for us to get back down. It is certainly another great place to go in Kuala Lumpur.





9 Comments
9 Responses to "Petronas Twin Towers"
Well, you may be afraid of heights but your kids certainly are not!

i haven been there ….. izit alot of people ??
ur kids seem to be very enjoy !!

Wow.. your kids are brave. I'm not sure if we'll ever go, because my hubby and Zara are afraid of heights. 🙁

Btw, Happy New Year to you!

Mamajo said on February 12th, 2008 at 8:17 am

Paisei…till today I still haven't bring my kids there….maybe, I take advantage that it is near to me 😉

wen said on February 13th, 2008 at 1:11 am

michelle, i see the photos, my leg oso 'tah lang jan' edi. me afraid of heights one la..dont ow if i hv the guts to bring my kids up there or not..
btw, i like the kung fu and ultraman from ur kids!!! hahaha!!!

nice :)…i've not been there though..

I also scare of height…he he….

wish I can go there one day too… I thought we need to pay to get up there…I bet the parking fees not cheap, right?

shame on me… live so near and yet never bother to visit.
after reading this post, will definitely go there one day.