Verse Of The Day
COACH FOR SALE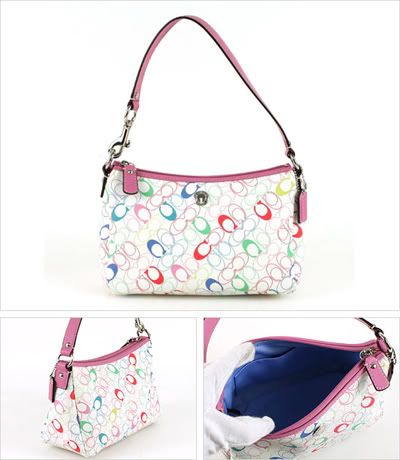 More info
FUN WITH HOUSEWORK
MyBabyBay
Recommended Links
Birthday Vacation

Where did we go? Hawaii? Nah, it was like Hawaii but we were at Penang Golden Sands Hotel. First it had a great view from our room. I booked a sea view room. Look what my 2 monkeys did when they check in to the room?







My children were too excited, at least for Tim, he didn't nap. He was anxious to swim and play water at the pool. Both of them had a great time in the pool with dad, while I relaxed at the sun bathing bench, catching up with some reading. It has wifi in the hotel.





Emily was brave, she tried out horse riding on her own. The horseman was clever, he carried Emily to sit on the horse although we didn't agree on the price of the ride. It was RM50. 😯 I was clever too and made a bargain for it, brought it down. Most of the activities on the beach were RM50. No wonder they had so many Jet Skies lined up. Of coz, sand play was FREE. By the way, there is also an Adventurous Zone for kids, just like kidsport in 1 Utama.

At night, my hubby decided to take us to SPICE MARKET in Rasa Sayang Shangri-la for buffet. We only had to pay for 2 adults. It was a great buffet with lots of fresh oyster, clams, big prawns, lobsters, Japanese food, satay, Indian Tandoori, sharkfin soup, local desserts, cakes, ice-cream, waffles, fruit juices and lots of food. I was so full when I finished. Oooh, there was a chocolate fountain with strawberries, marshmallows and dried peaches. Yummy! The price was RM120++ per adult. On special day, it may differ.

Oh well, it was worth the vacation for just 1 night. Who sez we have to go to Bali to enjoy?!! Guess what cartoon cake we got for Timothy? His gift is on the way, when it reaches Penang next week, I will tell you what it is. My gift too…hehehehe.





13 Comments
13 Responses to "Birthday Vacation"
yup..dont have to go far to enjoy..
the most important is having each other together is still fun…

chinnee said on March 17th, 2008 at 1:28 pm

michelle, y u torture me with the oyster picture ah????

look so fun!!!! play. food. relax. and family.

i guess- transformer cake???? not a cartoon hor?

Paik Ling said on March 17th, 2008 at 6:40 pm

Wah…looks like fun! Happy Belated Birthday, Tim!

wen said on March 17th, 2008 at 10:29 pm

i guesses right! i meant to say golden sand but forgot the name. i remembered the view ma!
not cheap oso hor for a horse ride. they got many activities, i remember too…how much is the rate now. mayb i cn bring my kid there

huisia said on March 18th, 2008 at 1:21 pm

Tim birthday really more fun than Jo.
Happy Belated Birthday to Tim!

Oysters! I see fresh oysters!! Help!!! *wipes drool*

jazzmint said on March 18th, 2008 at 11:02 pm

wahh…i didn't know got such nice hotel, must recommend to my MIL LOL.

ok i know what cake, bumble bee ah 😛

Sue said on March 19th, 2008 at 1:28 am

Golden Sands and Rasa Sayang is always nice…btw, the cake look great, I tried commenting on the cake post but I got a 404 Error…anyway, food looks good too…

Jess said on March 19th, 2008 at 7:12 am

what a way to celebrate kid's BD, I may follow your idea too! Hehehe…

michelle said on March 19th, 2008 at 8:13 am

Sue: Thanks for telling me. There is a bug in my wordpress. 🙁 Now it is fixed.

slavemom said on March 19th, 2008 at 11:47 am

What a fun short family vacation. The buffet spread looked good. No wonder quite exp.

My hubby would never agree to stay in a hotel in Klang Valley, even though I told him the kids will have a great time.

He thinks it's a waste of money. 🙁

Btw, we always pay about RM25 for horse riding on Batu Feriggi beach. I guess maybe b'cos you stay in a posh hotel, the charges become more. Heard the hotel itself gets a cut, so maybe the hotel wants a bigger cut so they horse handler has to ask for higher price.