Verse Of The Day
COACH FOR SALE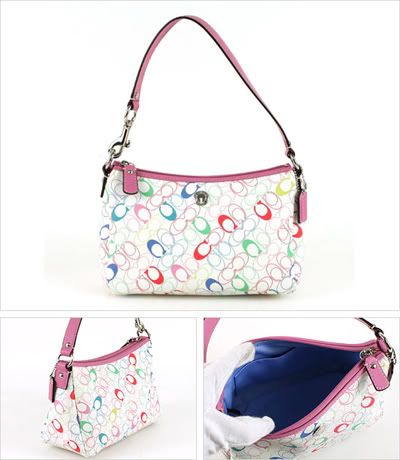 More info
FUN WITH HOUSEWORK
MyBabyBay
Recommended Links
Yamaha JMC Trial Class

Last Saturday was the Trial Yamaha Junior Music Class. I bought Tim and Emily there. The class was full, about 9-10 parents with their child. It was only a 30 minute class which was difficult to assess whether my children love it or hate it.

First, the teacher taught the children hearing skills. She played a simple musical piece from the CD and asked us with our child to clap to the beat. Next were the singing skills, asking the children to sing some simple nursery songs. Last it was some actions we did together with the child following the music rhythm and beat, holding hands together.

Verdict, the parents had the most fun. Some children were following and some were distracted. I partnered with Tim and my hubby partnered with Emily. Tim has a little phobia with class concept and didn't like it. On the other hand, Emily was 50-50. She sang and did some actions on the parts she liked. The parts she didn't like, she was laid down on the long piano chair.

I asked Emily and Timothy whether they want to continue with the class. Tim said "no" and Emily said "yes", provided I partner with her. I signed up for Emily for a term to try out further. The fees were alright but the materials was costly. The material is good for 6 months. It has a "laptop", 1 CD, 1 DVD, 1 course book, 1 workbook and a music bag. Total cost is RM339 with RM124 for 2 months. RM30 for registration. It is a 2 year course.





By the way, since I have to accompany Emily in the class, I get to learn some music too. It is like paying for 2 for the price of 1. 😛

Published on April 28, 2008 · Filed under:

Music

;

15 Comments
15 Responses to "Yamaha JMC Trial Class"
Hooi Ling said on April 28th, 2008 at 4:50 pm

Cool, I'm planning to send my daughter to Yamaha JMC too but she is only turning 3 this Nov.

BTW, I'm a new reader of your blog posts. Heard about you and your posts from Shooi and JM.

michelle said on April 28th, 2008 at 4:53 pm

Hooi Ling: Welcome To My Humble home. I will add yr blog to my reader too. 😎

Paik Ling said on April 28th, 2008 at 6:19 pm

I was in JMC for 2 years when I was small. I remember that I enjoyed it. I hope Emily will too! 🙂

alicia said on April 28th, 2008 at 7:33 pm

im sure emily will enjoy since mummy is there wit her hehe

slavemom said on April 29th, 2008 at 1:21 am

Here, the reg fee is RM50. RM225 per term (3 mths) n the materials (books n CD) = RM225. Each lesson 1 hr. Still haven't brot XY for a trial class. Lazy lah when I think abt attending every class with her. hehehe

jazzmint said on April 29th, 2008 at 2:29 am

wahh…do update us on the progress 🙂

Good for Emily.. Zara doesn't want to join after the trial class.. 🙁

I'm still trying to persuade her because I think she's very good with rhythm.. and JMC will help to bring that out further.

Wai Wai said on April 29th, 2008 at 1:36 pm

I sent my elder to the same program last year, she loves it, the class here in Penang is at 2pm, my sleepiest hour…. the program emphasize a lot on hearing and same here,I'm learning together with her and believe it or not, she's catching up faster than me….. the fees here is much cheaper RM186 for one term (3months), the books and CD cost about RM70… Just imagine I will need to sit in for my younger one too (4 years!!!)…*fainted*…

chinnee said on April 29th, 2008 at 7:34 pm

quite expensive also….but if Emily is happy with it, no harm trying 🙂

Mamajo said on April 30th, 2008 at 10:00 am

Definitely one trial class won't be enough to judge lor…but, after several class, you will know…..ha,ha..I love the 'laptop' look so real

Good to hone their musical skills from young – you never know, you might have a lil Mozart!

btw, the little laptop look so cute!

wen said on April 30th, 2008 at 9:07 pm

i plan to let iris join too when she turns 3.. sounds fun according to my fren…

Shooi said on May 2nd, 2008 at 4:27 pm

Yaya..pls continue to update on their progress. I also want to enrol bryan when he is ready.

chanelwong said on May 7th, 2008 at 1:54 pm

heard it is a good course…a few of my mother's old students graduated from this course n doing well…

Do update us more yar..