Verse Of The Day
COACH FOR SALE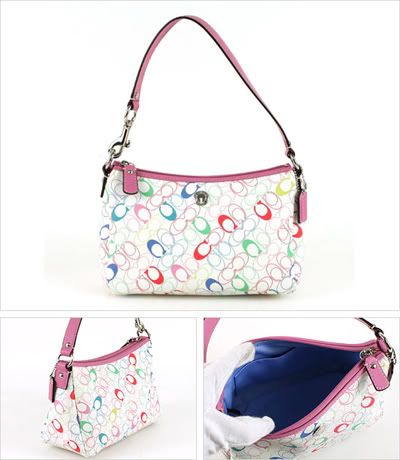 More info
FUN WITH HOUSEWORK
MyBabyBay
Recommended Links
Poor Plants

Every morning my FIL will come to my place and he has started a new small vegetable garden outside my house. He is good and he can plant anything with just a small piece of soil. Look what he did just less than a month. We are going to have lady fingers and long beans.







Yesterday while I went back home during my lunch break, I was fuming mad. I saw MPPP came and was maintaining the trees along our streets. They were chopping down branches. That tree outside my house is giving me problems, no doubt it gives me a little shade from the hot sun. I need to sweep the fallen leaves and there are lots of pest up that tree. The leaves are filled with holes. Not a very nice tree too. I don't mind if they planted a mango tree there.

Anyway, I was fuming mad because when they cut the branches, they never bothered about my vegetable garden underneath. I saw a huge branch on top of my plants. There goes my long bean plant!!

I wonder if I park my car outside and the branches fall on my car, will they pay for damages. The way MPPP does things, it is really sad. They don't bother about other people's property! You tell me mad or not?

Published on November 7, 2008 · Filed under:

Nature

;

14 Comments
14 Responses to "Poor Plants"
OMG, that's very bad of them to do such a thing.

wah so little space he also can plant hor…not bad!

Get more polystyrene form for him to plant!

Magictree said on November 7th, 2008 at 1:25 pm

For a moment I thot the long bean was an earthworm.Yeah…those MPPP should be a little more considerate.

miche said on November 7th, 2008 at 3:11 pm

i tot the long bean was the green snake!

ur FIL really got green hands. can borrow him arh? 😉

those gomen people where got care bout our property one.

huisia said on November 7th, 2008 at 7:23 pm

wow, really inconsiderate la..
emm…i wonder can write in the complaint letter??

Anywhere to make a complaint?

i don't think they'll pay u if the branch fall on ur car 😛

wen said on November 8th, 2008 at 10:01 am

such a waste of effort! in fact i encourage planting long beans because choong choong tend to come and 'live' inside the long beans and hence the farmers spray a lot of antipesticide EVERYDAY! i hate what the MPPJ, DBKL, etc do things! either they dont bother or dont care!

You can write complain letter to your MP. 😛

Btw, your long bean plants, I thought it was a snake which sneaked into your house.

i tot ur house oso got snake hahaha… wat about write to newspaper to complaint?

yaya… the first pic really look like a snake!! scare me!

Yeah, write to your MP and see what he can do 🙂 Hope all is not lost and you can still get to savor the homegrown vegetables!

Shooi said on November 14th, 2008 at 1:38 pm

Vegetables! Now that's a good idea! Now i have some herbs growing at my garden which I absolutely loves. I would love to have some veges next.

Mamajo said on November 17th, 2008 at 1:38 pm

I guess the MPPP thought outside your fence, it is their property…anyway, at the moment, you must be mad at MPPP, but, for me, in my situation, I rather be mad to MPSJ rather to my neighbour, who trim my plant as well as destroy my mom mini garden..imagine!!!