Verse Of The Day
COACH FOR SALE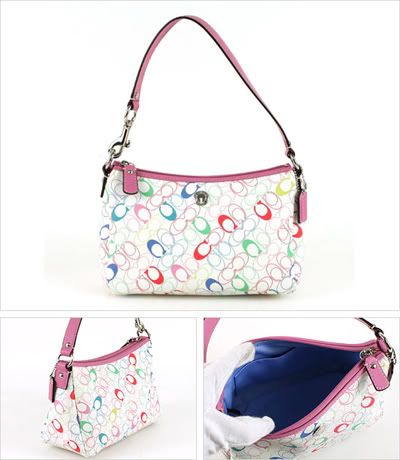 More info
FUN WITH HOUSEWORK
MyBabyBay
Recommended Links
Of Christmas & A Beautiful Beach

A Christmas message "It will be a mess without Christ in Christmas". I was too lazy to bring out the Christmas tree. Emily scolded me saying, "Mummy, see no Christmas in the house." Tim and Emily thought the Christmas tree or presents are Christmas. I told them that Christmas is Jesus Christ's birthday. It happens in the heart. This morning, Emily started singing birthday song to Jesus. She is also learning the song "Joy To The World".

No presents opening this year too because they are already playing with their presents from Hong Kong. Tim got 2 huge transformers, Emily got a Hello Kitty house, hubby got Apple Wifi Router and I got a diamond & pearl pendant. It does save me time from putting up the tree, taking it down, wrapping all the presents and unwrapping. Meaningless….





On another note, I bought the children to Teluk Kumbar, a fisherman's village. I have not been there but I got to know there is a beach there from one of the brochure I picked up. I did some searching in the Internet to find out where it is.

It turns out that there is a very beautiful beach with not many people. I guess not many people know the hidden beauty and untouched. It has a lake there too. It is a good place for fishing and clam digging. At some parts of the beach, the sand is like powder. My children love it there. They played sand and water for over an hour. There is a malay store by the beach where Tim, I and papa had delicious laksa with a sea view. Simply Delicious!

I will certainly go back. It has a big area where tents can be set up or hammock. We can spend the whole morning and afternoon there. One thing missing is there are no toilets there.


Here is a map of the place:


My friend told me that Gertak Sanggul is even more beautiful with a river stream. I hope to explore that in the future. There are many undiscovered places in Penang. When the kids are older, I want to bring them to Pantai Kerachut to see some turtles. It involves some hiking.

10 Comments
10 Responses to "Of Christmas & A Beautiful Beach"
miche said on December 26th, 2008 at 8:59 am

what a beautiful beach! i missed this part of Penang when i was there.

about Christmas, that is the reason we dont hv Christmas tree, decor, party etc because hubby wants the children to learn from young that Christmas is not all about those stuff and definitely not about Santa Claus but about the birth of our Savior. 🙂

Christmas is not about Xmas trees, presents and food. It is remembering the day Jesus was born 🙂
Err stoopid question: is that lovely place on Penang island?

You mentioned laksa again! Aiyo…drooling…

michelle said on December 26th, 2008 at 10:54 am

Paik Ling: Yeap it is in Penang island.

Magictree said on December 26th, 2008 at 2:10 pm

At least I'm not the only one who doesn't have Christmas tree in the house…..eerr actually presents also I don't give!!!

The beach looks so clean.

wahh I didn't know got such nice place in Png

btw, I never bother to get a tree as well, cause I know my boy will be busy ripping off those deco from the tree LOL

Rachel said on December 28th, 2008 at 2:38 am

Got a diamond as xmas present?????

Yes, Christmas is about sharing n loving..

Yeah, don't need to go far to enjoy a beautiful beach n scenery, if u know where to look. 😉

My friends have beautiful homes and generally, to have a beautiful home, you need to shop around for those home-decor items and whatnot names you mentioned at the beginning of the blog.