Verse Of The Day
COACH FOR SALE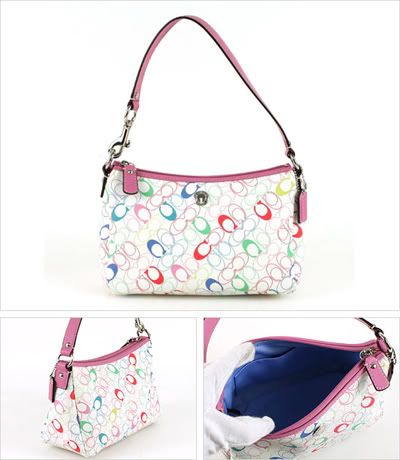 More info
FUN WITH HOUSEWORK
MyBabyBay
Recommended Links
Bravo Teachers!

I must say bravo to Timothy's teachers. Yesterday I received the first "jumpa cikgu" letter from the school. I told myself "oh oh". I already predicted what will happened.

As some of you know that Timothy had a problem with Selective Mutism meaning doesn't want to speak in certain environment namely school. He overcame it when he was in kindy last year as the teacher reported his progress in reading. Today he is in a different school, which means he has to do it all over again.

I blog about the KIA2M assessment and Timothy didn't do any of it. The counselor teacher met with my hubby and I to discuss his problem. As many of Timothy's class teachers' feedback to her telling her that Timothy doesn't want to talk or read. They have a concern. She called Timothy to her office and did a psychology test (whatever that is) with him. He could do it all. Timothy has no problem understanding instructions, learning new BM vocabulary and doing his homework correctly.

I told her about "Selective Mutism", printed some info for her and explain to her about Timothy's problem. I should have done this earlier. She was very surprised that this even existed. I am glad that the teachers brought up the issue and they were willing to help him.

She sat with us and Timothy to do the KIA2M test. Timothy did most of the questions right and trying very hard to read to her in his small voice, almost whispering. It is a small step for him to learn to talk in school.

I must thank the teachers for asking us to meet them and giving Timothy a second chance. It is great to know that even in Kebangsaan school there are caring, dedicated and helpful teachers. Bravo to them in highlighting their concerns to us upfront. Now they are in the light of Timothy's problem and willing to help us. We parents need to work a good relationship with the teachers to understand the progress of our children.

A step for me is to encourage and motivate Timothy to talk in school. One thing I may do is to spend 15-30 minutes in school ground, asking Tim to read to me. With selective mutism, we must consistently take small step to help the child to progress. Please pray for Timothy to overcome this problem.

P/S: He talks like a normal boy outside of school compound. I have a hard time keeping him quiet at times.





11 Comments
11 Responses to "Bravo Teachers!"
alicia said on February 6th, 2009 at 8:25 am

wat about other ppl in public besides the school? is it because he is shy? i notice samuel is also like dat, he hardly say a single word in ALL adults because we felt that he is very shy, im not sure if its selective mutism, i must read more about tis then…

Magictree said on February 6th, 2009 at 8:48 am

Tim certainly has great teachers. Such a positive experience. If he can overcome his problems at kindergarten, surely he will overcome it again at this school since he has understanding teachers. A matter of time and encouragement.

He really has a good teacher. Last time, I had some parents telling me that some teachers don't notice their children, maybe there are too many kids like about 50 in a class and the teachers are too busy chasing syllabus.
Tim is lucky that his teacher is concerned and willing to help.

So happy to hear that our govt schl has such dedicated n helpful teachers. I'm sure Tim can overcome this. He's done it b4.

huisia said on February 6th, 2009 at 1:46 pm

i think he will go back to normal once he adapts the school life well, don't worry..

Happy Moo Moo Year to you and your family!

michelle said on February 6th, 2009 at 1:54 pm

Alicia: He has no problem outside the school. He can talk to any adult in church or someone's else. But in school, he turn quiet.

he is friendly outside..the last time I met him..he was ok…

michelle said on February 6th, 2009 at 5:22 pm

Chanel: He is normal outside of school. Inside school, he will silence himself.

I'm sure God has a plan for Tim, and I am sure everything will work out well in the end. All the best and keep us posted on his progress!

I'm impressed with his teachers too, and very surprised that the government schools have such caring teachers, after hearing all the negative comments about out national schools.

Wow..
Timothy is lucky to get her as a teacher!