Verse Of The Day
COACH FOR SALE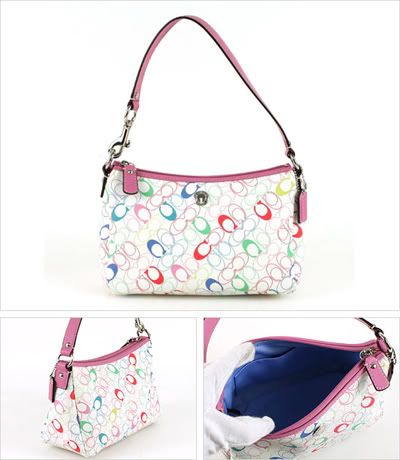 More info
FUN WITH HOUSEWORK
MyBabyBay
Recommended Links
Mishap Turns Into Generosity

It happens in Kuala Lumpur Mid Valley. My children love to ask me to treat them ice-cream. By the way they don't regard ice-cream as junk food. Just to see them grin from ear to ear, I treat them Gelato Fruity.

I kind of like their customer service. When you approached the counter, the moment you point to the ice-cream, they will scoop a little with their tiny spoon and let you taste it. It is done without asking. My children have fun with it because they can taste it before ordering.

Both of them got a big huge scoop on the little cone. Yes the ice-cream is huge, like a double scoop. They also like to sit on those high chairs where they can swing around.

I turned around and Timothy was upset. His scoop of ice-cream felt on to the ground. I am not sure how he did it but in his hand was just an empty cone. Poor him! I took his cone and when back to the counter. I am not sure whether I can ask for a replacement or not. I was ready to pay for it. Guess what, they replaced it for free and with the same amount of ice-cream. I was amazed! I will certainly go back because of their customer service and their ice-cream is delicious too.





Published on February 8, 2009 · Filed under:

Food

;

20 Comments
20 Responses to "Mishap Turns Into Generosity"
miche said on February 9th, 2009 at 12:38 am

wah!!! i wanna know the stall's name. 🙂

Gelato Fruity sounds great leh.

alicia said on February 9th, 2009 at 6:51 am

wow so nice can be replaced for free! and the ice cream reli huge!

miche: The shop is call Gelato Fruity in midvalley.

Magictree said on February 9th, 2009 at 11:08 am

Another great info from you. Thanks. Eerr..the ice-cream is only for me cos my boys don't like ice-cream.

magictree: Wah first time I hear that boys dislike ice-cream. Good for u, can save ice-cream money.

HN said on February 9th, 2009 at 5:13 pm

Wow, that's very generous of them! Good business trick too 🙂

Way to go to make a kid's day!

That's very kind and generous of Gelato! Is this Gelato ice-cream in Gardens?

Great customer service!

hahaha They hv selective definition for 'junk food'.

nowadays got soo many selection of ice-cream which is less sweet and healthier…

we too love ice-cream…yummy

anggie said on February 11th, 2009 at 10:33 am

without paying a single sen ??? really good impression for customer ….

i thought we could only get this kind of service in Japan… 🙂

huisia said on February 11th, 2009 at 1:52 pm

so good..never thought could have such a service in MY

Mamajo said on February 11th, 2009 at 4:18 pm

I love Gelato Ice cream too, but still prefer HD…he,he…I guess for kids, they are more flexible and generous 🙂

That's really nice of them to replace the full scoop FOC. If only we have more such establishments with great customer service.

That's one good customer service there.
And here's one good happy customer there!

It's so nice to know that there are still retailers who are so kind to do this for free…

that is so nice of them. so u will go back next time, and most of us here too..HAHAHA….