Verse Of The Day
COACH FOR SALE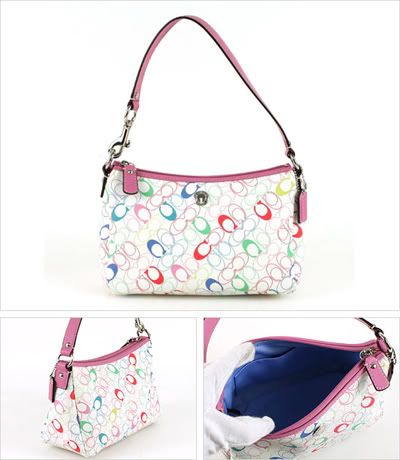 More info
FUN WITH HOUSEWORK
MyBabyBay
Recommended Links
Upgrade His BM Vocabulary

I am trying to upgrade Tim's BM Vocabulary. I got him a Oxford BM-English dictionary. I need to teach him how to search for words in the dictionary. Besides that, I do a lot of reading with him in BM. However he is not very good at remembering BM words. I won't say he has a poor memory because he can remember every alien in Ben 10. I wished I can turn BM words into alien.

I am happy that Maths and Science is in English because he definitely has no problem in it. The funny thing is he has problem in spelling English words but not BM words. He can spell the BM words without knowing the meaning. I believed BM words are easier to spell.

I am trying to find more BM books for him to read. How I wished there are Peter and Jane in BM. If you know any interactive BM CD/VCD ROM, let me know. I got the Unik Interactive VCD-ROM on Science, Math and English for primary school. It is very good and even now Emily is also learning from it.

Tim will be having is first exam in March 3rd and 4th, aiks that is next week. I guess this weekend, I need to help him with his revision.





Published on February 27, 2009 · Filed under:

Parenting

;

10 Comments
10 Responses to "Upgrade His BM Vocabulary"
Is he strong in suku kata?

miche said on February 27th, 2009 at 9:01 am

i never hv to worry about BM coz MIL and maid speaks Malay to my children. but when it comes to reading, my Belle will spell the word out using the English phonic; sounds just like angmoh reading in Malay! so funny!

michelle said on February 27th, 2009 at 9:32 am

shoppingmum: He has no problem with his suku kata and reading BM but he just don't know the meaning of the word.

Magictree said on February 27th, 2009 at 9:48 am

There is really no shortcut to being good in any language….except to read a lot. And if you don't speak that language at home, it takes a longer time for the words to stick in their memory. Having said that my boys read almost only 'English' storybooks. I guess having a maid at home helps them pick up BM vocab faster.

wen said on February 27th, 2009 at 1:59 pm

maybe post pic of aliens to each words for him to remember?

slavemom said on March 2nd, 2009 at 7:32 pm

1st exam in primary schl. All the best, Tim!

mumsgather said on March 3rd, 2009 at 6:31 pm

Fortunately my girl has no exam this term so I can relax. Hahaha. Where did you get that VCD Rom?

Mamajo said on March 6th, 2009 at 11:04 am

Geee..same goes for Jona…but, now I'm having problem teaching him Chinese…really a headache. Yeah, mind letting me know, where you get that copy of CD?

michelle said on March 6th, 2009 at 11:12 am

Mumsgather and Mamajo: I got it from MPH in MidValley. I am looking for the BM one. If you see it, let me know.

very well prepared.. next time will need you to give tip liao.