Verse Of The Day
COACH FOR SALE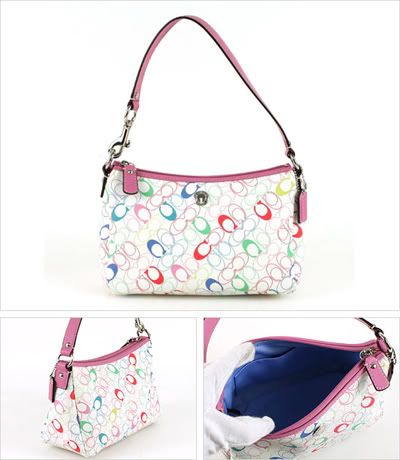 More info
FUN WITH HOUSEWORK
MyBabyBay
Recommended Links
Durian Buffet





Durian season is here in Penang. My SIL & BIL invited us to a durian feast at one of the durian orchard in Balik Pulau called Chang Huat Choon Nursery. Well everyone in the family loves durian, yes Emily and Timothy too. By the way, today we just had durian for dinner. No joke.

The place is up a small hill which is very steep to drive and it is a one road up. I wonder if 2 cars were to come face to face, what they would do. There are so many durian trees in the surroundings and you can see from the pictures that they tie a string to the fruit. If the fruit falls, they can just pull the string to get the fruit. They do not have to climb down steep slope to pick the fruit.

Believe me, even their pet dog and cat loves durian.

We got to try all kinds of durian, too bad they don't have my favorite Red Prawn (Ang Heh). We tried D11, D604, Yah Kang (Lipan), Ang Sim and etc. There were 5 adults and 3 children. We ate more than 10 fruits. It was about RM8- 12 per kilo.

They served us Pu Er tea to reduce the heat. I read the Pu Er tea (aka Black Tea) is good for health and reduces stress. I love sipping my tea hot.







After durian feast, we stop by at the viewing area to watch the sun set. It is so beautiful and splendid! How I wished my hubby carry his DSLR with him, sigh. Probably next trip. I took the pictures with my iPhone.







12 Comments
12 Responses to "Durian Buffet"
miche said on June 9th, 2009 at 8:30 am

they really took a lot of effort to tie the string on each durian eh. wah…like that they have to climb on every durian tree!!!

anggie said on June 9th, 2009 at 9:34 am

oh mine …. the durian make me ……"lou hou sui" already …. i haven hv change to eat this time. But old folk said, is too heaty for the baby, better avoid !! 🙁

wen said on June 9th, 2009 at 10:40 am

really? durian for dinner? i cannot la.. hehe

chanelwong said on June 9th, 2009 at 12:08 pm

yummmyyyy….

chooi peng said on June 9th, 2009 at 11:08 pm

photo taken with ur iphone look great too … no need dslr! lol

Uncle Lee said on June 10th, 2009 at 12:16 am

Hi, reading your this posting about durians brought back memories to me.
Long ago, wayyyy back in the '70's, after dinner and dancing at the E&O, I took my lovely Penang lady friend in her sarong kebaya on a late night drive…it was 1am, around Penang Island.

I guess it was near Balik Pulau….we were in my red, open top MGB sports car
and rounding a bed, spotted a big durian middle of the road.
Oh boy, It would have damaged my low car so took evasive action almost ended up in the ditch, ha ha. The car skidding like doing a Waltz.
And the benefit…..my lady friend grabbing me.
We get durians here, but from Thailand.

You have a pleasant week and keep a song in your heart. Best regards, Lee.

jazzmint said on June 10th, 2009 at 5:16 am

wah where is this place…so much of durians

Jesslyn said on June 10th, 2009 at 9:55 am

wow…so tempting to eat durian now!

i think my house very soon will have during smell too!

Magictree said on June 10th, 2009 at 2:35 pm

I've been here before many many years…and I love durians but not my kids!!!

ZMM said on June 10th, 2009 at 6:13 pm

You can speak durian lingo means you are durian lover.

I don't know what you were saying as they all sound Greek to me. So you can tell, I'm indifferent to durian.

slavemom said on June 12th, 2009 at 2:48 am

Yummy! Straight from the orchard, fresh n nice! Wat a wonderful day – great meal, beautiful view.

I was supposed to go to Penang for a worktrip end-May so was already planning with my Penang colleague for a trip to Balik Pulau. Then my boss kindly excused me from the trip, seeing that I'm heavily pregnant…so there goes my Balik Pulau durian plan. But good also la, escaped having to work during the weekends…hahaha.

The sunset picture is very nice la. Doesn't look like it's taken with a phone camera at all.