Verse Of The Day
COACH FOR SALE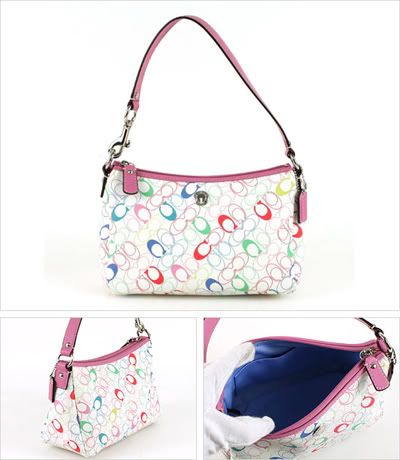 More info
FUN WITH HOUSEWORK
MyBabyBay
Recommended Links
Snowing At TheCurve

It was a good trip back to KL. Too bad my hubby could not join us due to lack of annual leave. Children were receiving lots of Christmas gifts. 70% of my luggage is their presents. Emily said, "Nice oh, come to KL and received so many presents."

First my children wanted to check out the Ikea play area. Just imagine I went to Ikea but didn't get to shop there. Later I saw my children watching spoonge bob in there. Sort of deprive of watching cartoon.

By the way the Ikea play area is not a very pleasant sight. The staffs were busy administering the in and out of the children. One was chatting with her visiting friends. One kid urinated on the floor and I heard another did it somewhere. One kid has a small injury, it took a long time for the first aid guy to come. Later one kid ran in to play without anyone looking.

Well it just say one thing, I would never leave them there without supervision. After that, I realized we were too late for The Snow event at 7:30pm and 8:30pm.

The next day, we shopped at 1 U, more like the children shopping for their Christmas gift as my mom promised them each a gift. Timothy chose power miners Lego and Emily chose Barbie playground set. I picked up some gifts from my niece and nephews. There goes my money.

At 7:30pm, we went to see snowing outside of The Curve. It is actually made out of soap foam, I think. The machine really pumped out a lot of snow for 30 minutes. It was really bring back memories of snowing in Colorado. Well, my children's head, body, hands and shoes were cover with foam. Yet, they didn't stop. They want to stay on till 8:30pm for another snowing session. Later they changed their mind because they want to play with their new toys at home.

It was a good experience. I wished they will do the same in Queensbay Mall next year.

A video on snowing in Malaysia…pretty cool!







Published on December 23, 2009 · Filed under:

Parenting

;

6 Comments
6 Responses to "Snowing At TheCurve"
sasha said on December 24th, 2009 at 2:18 pm

alamak i stay so near also i dunno got snow. Should bring my kids to see. Thanks for sharing and merry christmas to you guys and happy new year!

anggie said on December 24th, 2009 at 3:15 pm

so nice ….. The Curve too far for me lei … btw,Merry Christmas to you and your family ……….. *.*

It was a vy nice "snowing" experience for us too, when we were in HK Disneyland. Wat to do, no chance to experience the real one (for now), so that will hv to suffice. 🙂
Merry X'mas to u and your family!

ZMM said on December 25th, 2009 at 5:00 pm

Oh.. they have that in the Curve too? We saw ours in Pavilion.. . 😛

Haha! So you went to see snow too? Didn't know they have it @ Curve, otherwise wouldn't have drove all the way to Pavillion.

Jeriel was excited to see the snow in theCurve too….