Verse Of The Day
COACH FOR SALE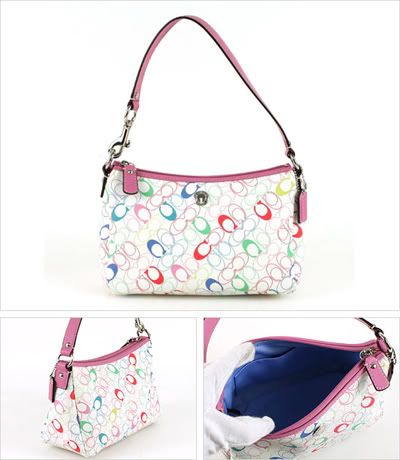 More info
FUN WITH HOUSEWORK
MyBabyBay
Recommended Links
CNY Preparation

Year after year, I got the drinks, mandarin oranges and CNY cookies but ended up, my family eat most of it. We don't get many people visiting us, most of the time we visit people. This year, I only got 1 box of mandarin oranges. Now half of it is already eaten. My aunt is giving me some CNY cookies, how nice of her.

This year I will be home for Chinese New Year because in laws are going for vacation. In fact we already had reunion dinner last Saturday in advance.

I have packed all the angpows. Do you gals recycle the money from your children angpow so that you do not have to go to the bank to change new notes? I will do that this year and transfer the amount online to my children bank account. I went to the bank and the bank told me they don't have any new $10 notes. Fortunately I have some left over from last year.

I am all ready for CNY!!! *anything I left out*





Published on February 10, 2010 · Filed under:

Parenting

;

9 Comments
9 Responses to "CNY Preparation"
I only packed ang pow on CNY eve.

Gong Xi Fatt Cai to u and your family members!

Happy Lunar New Year.

anggie said on February 12th, 2010 at 10:49 am

Just drop by to wish you & ur family
A prosperous and wonderful Chinese New Year!May good luck be with you all in the year of TIGER .Gong Xi Gong Xi !!!!!!

me too usually will pack anfpow only on the eve, but after seeing so many posts about the angpow, i cant wait and pack it last night. LOL

happy chinese new year to you and your family

Kelly said on February 12th, 2010 at 5:21 pm

Have not been well since early this week. Wanted to colour my hair and bake some cookies but didn't get to do it. Me too, I pack Ang Pow on CNY eve.:) Wishing you and family a Happy Chinese New Year.

Happy CNY to you and family.

What a great idea! I am lucky because each year MIL will ensure that she has new notes for us LOL

This year, I think we'll end up with old notes because we're not going back to the ILs since my baby girl is so small. Hope the kids don't mindlah…

Oh ya Gong Xi Fa Cai!!!