Verse Of The Day
COACH FOR SALE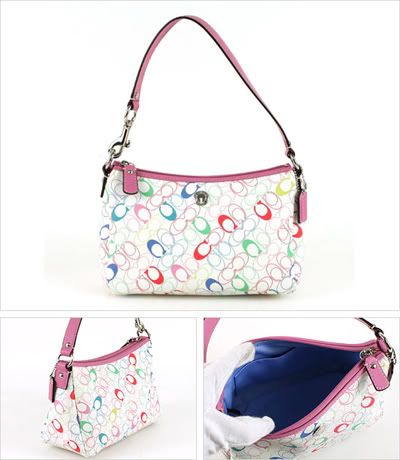 More info
FUN WITH HOUSEWORK
MyBabyBay
Recommended Links
100 Cupcakes To Share

I usually do not fancy ordering cupcakes because they are really costly. Well for the effort that the baker puts in, it is worth the price. However, I wonder how I can swallow such beautiful creation. I probably would want to keep it forever.

Anyway, this year since Emily will be the final year she can have her birthday with her kindy, I thought of giving her and her school friends a good treat. Even if it burn a hole in my pocket.

I surfed online for a cupcakes shop and found a few. I heard it is mostly done by the USM students. I like most of their creations. On which I liked, she was on hiatus. Well, I ordered the next best one. The person will provide free delivery to the school, it was great! I ordered 100 med size cupcakes.

Today when all the children saw the lovely cupcakes, all eyes were excited. They were staring to see which one they would like to have. It is kind of difficult because too many different design. One disappointment was the upin & ipin figurine didn't look like the cartoon character.

Emily was excited and all her friend thanked her for the lovely cupcakes. It was worth the money to see so many children smile.

Happy Birthday Emily!







Published on June 5, 2010 · Filed under:

Parenting

;

11 Comments
11 Responses to "100 Cupcakes To Share"
alicia said on June 5th, 2010 at 12:08 pm

100 cupcakes!! tats alot… can finish??? happy birthday to u n emily again!

michelle said on June 5th, 2010 at 1:01 pm

Alicia: Her kindy has 80+ children. Some more got teachers.

Happy Birthday Emily.

slavemom said on June 6th, 2010 at 1:48 pm

Beautiful cupcakes! We'll do anything (almost) jes to make our kids happy yeah. I'm sure Em had a memorable b'day celebration in kindy. How abt urs?

Magictree said on June 7th, 2010 at 3:40 pm

I always thought she is still 4! Lucky kid!

anggie said on June 9th, 2010 at 12:04 pm

wow … very nice and pretty cupcakes … happy birthday Emily .. sure she the most hapi birthday girl lei .. 😛
and u also make me wanna bake cupcake already 😛

hc said on June 10th, 2010 at 9:52 am

Hi Michele,
Wow nice cupcakes. Can I know where you ordered the cupcakes from? My girl's birthday is coming soon. I'm sure she will be very delighted to have them for her b'day! Thanks.

Happy belated b'day to Emily. The cuppies look so pretty. How much were you charge per cuppy?

chanelwong said on June 16th, 2010 at 4:43 pm

100 cupcakes…sooo many n sooooo lovely…
Belated Blessed Birthday to you Emily….

KittyCat said on June 20th, 2010 at 7:44 am

Wow, that's a lot of cupcakes!!! Looks like a lot of people are into the cupcake business too ya? Anyway, thanks for the lead on cupcakes in Penang – no need to hunt next time for our birthdays 😉

zmm said on June 22nd, 2010 at 5:00 pm

Lucky girl! So many cupcakes!