Verse Of The Day
COACH FOR SALE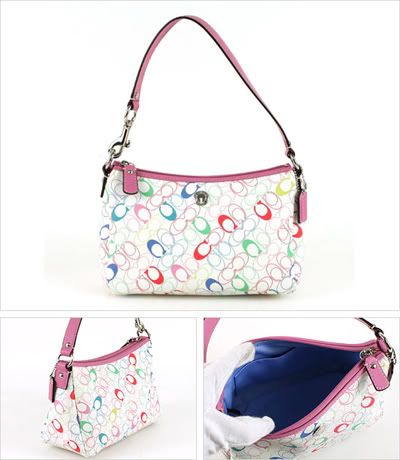 More info
FUN WITH HOUSEWORK
MyBabyBay
Recommended Links
Ranting Post

Sorry this is a ranting post….

My hubby and I finally got around to get an air-conditional unit for Tim's room. The process of it was very frustrated. Let me tell you the story.

You see the place to install the air condition unit in Tim's room was limited. The height is limited because of the window.

My hubby and I went around surveying the price and the available model. We have been using Hitachi and it proved to be reliable. We asked one of the stores, the owner told us that we need to leave 4 inch gap between the ceiling and air cond unit. All released model, the input air is from the top. They no longer produced those that go in from the front. The gap is good to ensure the air cond is cold and not incurred too much electricity. That is a big problem because space is limited.

Well, we went to another store and this is the new store that was open recently. I am very reluctant to go to new store because I was afraid the person has lack of experience. Sad to say, they proved me right.

First, we went to the show room and chosen one of the unit that the input vent was slanted. I told the sales person about our problem about space limitation. I told him that this model will work for us. He asked me whether I want the nano feature, I told him yes since the price difference is not much.

The day came for them to install the air cond, they came 2 hours early during our lunch time. Well I have already told them not to come during our lunch time. Anyway, they install it.

Guess what?

First, the model is different with no slanting input vent. It was completely top input and only 2cm gap to the ceiling. The contractor kept insisting it was alright.


The model I picked:


The model they installed:



Next, the contractor does not do electrical point. They asked us to just use a 3 point outlet which my son's room has only 1. I called the store to send over the electrical guy. From my past experience, the installer does both, installing the air condition and do the electrical point.

The electrical guys came and install a switch. My hubby complained that they pull out one of the roof tile so that there is light coming in for them to do the cable. The past contractors used torch light. The danger of doing that is that if they do not install the tile probably, it can cause leakage. It is really inexperience of them.

After they finished, they charged us RM170.00 for the cabling. Past contractor only charged us RM60. The contractor was smart to leave the helper to collect from us. We told him that we were going to pay RM150 only. We quickly called other electrician to check the price and they told us it was RM120 to RM150. It is due to wire cost goes up.

My hubby and I were really upset with the store and never will buy from them ever again. They just killed their own business with such lousy service.

Published on July 6, 2010 · Filed under:

Parenting

;

8 Comments
8 Responses to "Ranting Post"
Jess said on July 6th, 2010 at 3:35 pm

same here, not so trust with new shop service too!

chanelwong said on July 6th, 2010 at 4:49 pm

sooo mafan…
I hope they installed the air-cond properly n it is running properly….

We too, very reluctant to get the handyman to come and fix things up, either they slash your neck or they don't do a proper job. Haiz.

michelle said on July 6th, 2010 at 5:42 pm

Jess: Learned my lesson.

Chanel: They did a good job on the installation part on the air cond, no question asked. Not sure about the electrical switch.

InspiredMomx1: Yeah, now you can anyone, minimum charged is RM50. No matter what you asked them to fix. If we know how to DIY, we do it ourselves. Like my hubby and I did a good plumbing job recently. 🙂

chooi peng said on July 6th, 2010 at 5:54 pm

i tot a new switch only RM80?? increase liao a?

huisia said on July 7th, 2010 at 8:39 am

wow, RM170 is so expensive. Last time i just paid RM50 when i was still in KL. But my dear still commented it's expensive so ended up he kautim himself.

KittyCat said on July 11th, 2010 at 11:24 pm

You like Hitachi? I find that it's quiet and cool we but always seem to have problems with the remote control. Do you?

zmm said on July 14th, 2010 at 1:41 pm

Oh.. but if you always work with past contractor/shop.. why change now?