Verse Of The Day
COACH FOR SALE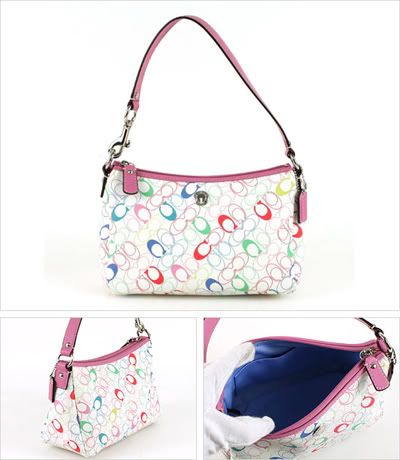 More info
FUN WITH HOUSEWORK
MyBabyBay
Recommended Links
Skype

A new word that my children learn. My new notebook comes with a build in camera and I used skype to call home when I am traveling. With the camera, I can do video calls with my children. A few days ago, I called home and Emily picked up the phone.





First thing she said, mummy I want to talk to you in skype. She went calling the papa to allow her to skype. She knows how to on the computer now and also know how to call me from skype. Same goes for Tim. However, we do insist they asked permission before turning on the computer.

When we are on skype, they like to view my hotel. I turned my camera around to show them. It was kind of cute. Next they want to watch the US channel. I switched on Cartoon Network for them. Their attention was directed to watching cartoon then talking to me. See how important I am compare to watching cartoons. I allowed them to watch for a short while because I had to head off for breakfast before they close the counter.

I cannot wait to get my iPhone 4 unlocked so that I can do more skype with them…..

Published on October 8, 2010 · Filed under:

Parenting

;

8 Comments
8 Responses to "Skype"
my kids were excited with it tooo…when we got a notebook with camera….

Rose said on October 9th, 2010 at 11:03 am

Wow! Very hi-tech your kids. So far my kids are not into that yet. hahaha! My daugther jsut know to switch on, off, press "minimise" "close" and play DVD on PC.

rachel said on October 11th, 2010 at 6:36 pm

Nice. Can skype with me next time too.

My girl likes to Skype too, usually with Mah Mah (grandma).

Mamajo said on October 14th, 2010 at 1:13 pm

Good exposure. My kids so far only know MSN/Yahoo webcam…hehe…maybe, I, myself used less skype except during work

zmm said on October 15th, 2010 at 1:37 pm

That face that reaction.. is b'cos of US TV?
Wow.. got iphone 4 already. You selling your old phone or letting your children have it?

Your kids are SO IT savvy!! Mummy also so IT savvy and so into all the android gadgets!

(Hanging my head in shame) I don't think I even know how to skype.