Verse Of The Day
COACH FOR SALE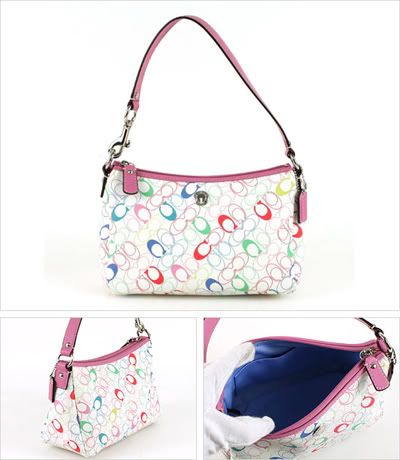 More info
FUN WITH HOUSEWORK
MyBabyBay
Recommended Links
Barbie Makeover





Queensbay Mall is having a Barbie Fashion Event till 26th Dec 2010. There was also a photo shoot for girls who would like to dress themselves as Barbie. Emily liked it very much when she saw it and I let her be Barbie for 30 minutes. :giggles: A dream come true for her. I can see her grinning ear to ear.

The makeup, photo shoot, rental for princess dress, fake hair, fake lashes, stocking and shoes are free. If you want to participate in the contest, you need to pay RM20. You get 1 photo and 1 Barbie T-shirt. If you like the photos, you can sign up for the package at RM 199, RM 399 or RM 599 respectively.

I find that the photo shooting was professional as they have a choreographer to help with the pose. It was like my bridal shooting.

I managed to select 10 photos from the collection and 1 for the contest. I believed there were over 50 shoots made. The album will be done in Jan and I cannot wait to see it. Second time we visit, Emily wants to do it all over again. *rolleyes*


Before Makeup:


During Makeup:


After Makeup & Fake Hair – Yeap doesn't look like her


Photoshoot





Published on December 15, 2010 · Filed under:

Parenting

;

8 Comments
8 Responses to "Barbie Makeover"
Pretty Princess Emily…every little girl dream…

sasha said on December 15th, 2010 at 6:47 pm

psst i thought u said u won't post real photos here wan?

anyway she look so sweet la. So gaya got posing samo.

michelle said on December 15th, 2010 at 7:26 pm

Chanel: Next time, it will be Ariel's turn.

Sasha: Did I say that? I cannot remember. But I have been posting photo wor…sure its me ah?

She follow the choreographer… 🙂

zmm said on December 16th, 2010 at 9:53 am

Waaaaaaaa……
I think my girls will go 'siao' with this also.
Luckily they don't have it in KL 😛

Wow… truly a lil girl's dream come true. And at a vy reasonable price too, if u dowan the album. But after seeing so many of ah girl's pretty pics, how to resist, rite? 🙂

Really sweet! Emily is so so fortunate!!!

This is every girl's dream!! My Ashley would love this to bits!

ohhh.,..tat last pic looks like as if Emily is sitting the barbie box we see in malls!!