Verse Of The Day
COACH FOR SALE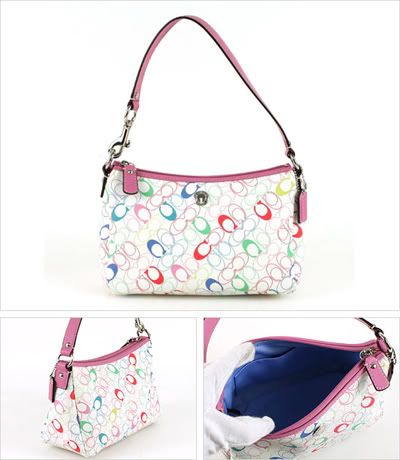 More info
FUN WITH HOUSEWORK
MyBabyBay
Recommended Links
Hong Kong Vacation Planning

I had made a booking very early in the year for a Hong Kong vacation for my family. Well my frequent flyer miles were expiring and I need to use them before it is gone. I thought about going Korea for a ski trip but I was afraid of language problem. In the end, I picked Hong Kong, more suited for the kids.
Anyway, I only have to pay tax for the air tickets to Hong Kong for my family. However HK hotels are very expensive. I am glad I got cooperate rates for the hotels too. Everything else is expensive in HK because of their standard of living.

It is the second time for my family to go to Hong Kong. We did the same trip 2 or 3 years ago but somehow I felt it was too short. This time, I planned a little longer because I anticipated a lot of walking and kids get tired.

I planned 2 days in Disneyland, 1 day Noah's Ark, 2 days shopping and 1 day Ocean Park. I also wanted to go Sai Kung for seafood but failed to do so. It was really a bummer because I was short of cash, I didn't change much cash there. Everything there uses cash instead of credit card. Ended up I didn't buy much stuff except at stores which use credit card.

The hotel arrangements were to spend 2N in Disneyland, 2N is Kowloon and the rest in Hong Kong island. The Kowloon Hotel was very convenient to eatery places, shops, MTR and of coz near Victoria Harbor. It is also a short MTR station to Mongkok and Yau Ma Tei, where lot of shopping can be done. However the rooms were a little small. I like the Grand Harbor Hotel with was a little bigger but it has a very beautiful harbor view, also near the MTR station. Of coz, the usual Disneyland Hollywood hotel is also spacious. All three hotels have a bathtub which my children love. They never get tired of playing water even on a cold day.

The Kowloon Hotel:

The Disneyland Hollywood Hotel, more spacious with 2 twin bed and seaview. The seaview is a little far for me:

Harbor Grand HK Hotel:

A Beautiful Harbor View:

4 Comments
4 Responses to "Hong Kong Vacation Planning"
the room especially Harbor Grand HK Hotel has such a lovely view….

slavemom said on January 5th, 2012 at 6:58 pm

Kowloon hotel beds r vy small. It's amazing how 4 of u can squeeze into the 2 small beds. U all must be 'straight' sleepers. hehehe
Happy New Year to u and ur family, Mich!

Hi,
I think that it was great for you and your family to go on a trip together. I have never been to HK Disneyland and would like to visit some time. The photos were nice. I wonder how much the hotel costs per night. You said that the rooms were small, can you recommend another hotel to stay in that's not expensive? I would like to plan a trip with my family mid of 2012. Thanks for sharing.

michelle said on January 6th, 2012 at 12:56 am

Chanel: Yeah I love and miss the view.

slavemom: I sleep straight but not my kids. It was a tough but since all of us were very tired, sleeping is not a problem..hehehe

Branded Items: I PM you on the cost.